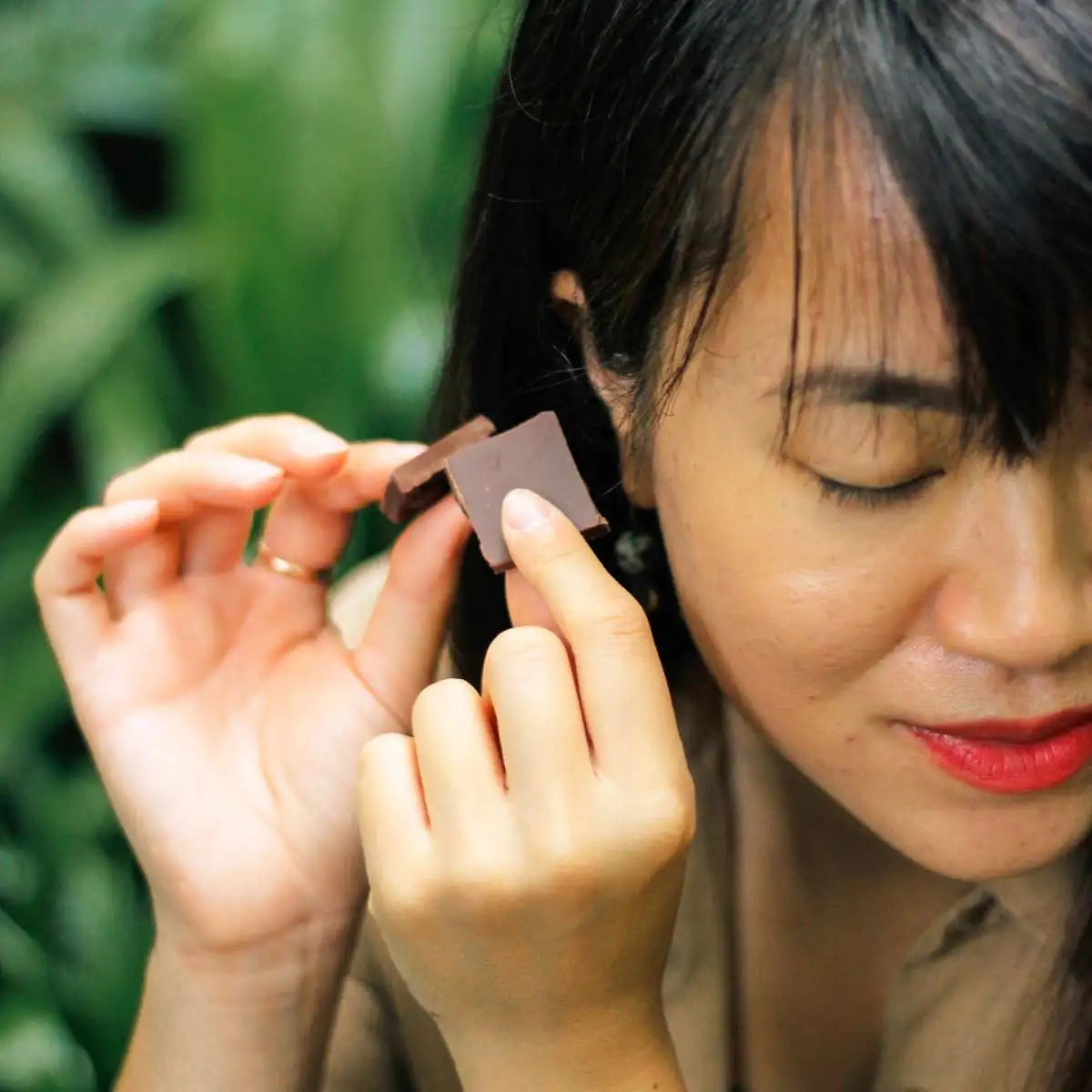 Chocolate tasting for more calm and focus
While our everyday life is characterized by hectic, stress and a never-ending to-do list, we take you on a taste journey where mindfulness is the focus and you enjoy chocolate with all your senses.
Corporate event requests
The mindful pleasure journey for more well-being
Come with us on a culinary-delicious journey of the senses with high-quality fine chocolate. Enjoy the finest chocolate with us and experience a form of mindfulness meditation in which a piece of chocolate appeals to all your senses.
Because in this tasting all five senses are addressed: sight, smell, taste, hearing and touch. Find out how your perception is trained more and the aromas are perceived more consciously. The chocolate serves as a focus tool to concentrate on the moment without distraction and to train mindfulness. The ability to bring your thoughts into the present has physical, mental, and emotional benefits. You come to rest, strengthen your focus and also promote chocolate enjoyment.
In our approx. 60 to 90 minute workshops we will turn you into real chocolate experts accompany you on a mindful inner journey with all your senses - away from stress towards inner peace! We give you a comprehensive introduction to the world of fine chocolate, provide you with background knowledge as well as tips and tricks on how to really enjoy chocolate and provide you with an inner journey and offer you a break from the turbulent everyday life.
The mindfulness workshop is anything but a frontal presentation: joint mindfulness exercises, exchange and Q&A sessions make the tasting a special chocolate experience.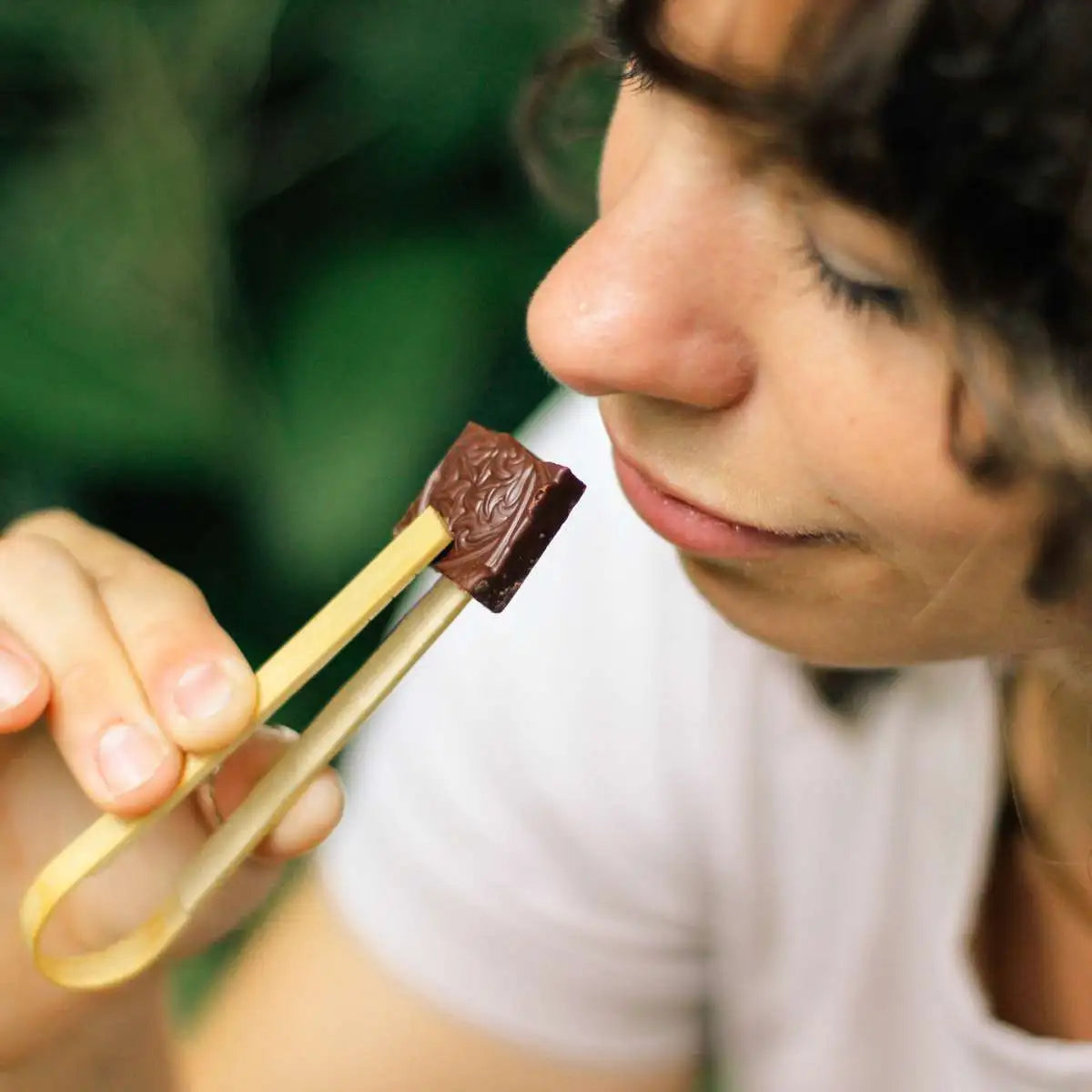 what to expect
the tasting of 3 (basic tasting) or 5 (premium tasting) exciting fine chocolates
the tasting workshop
the tasting materials
the chocolate meditations and mindfulness exercises
an interactive exchange in small groups
What you need
- curiosity
- Quiet
number of participants
- from 10 people
Length of time
- About 60 to 90 minutes

season / availability
- The season for chocolate tasting is (of course) all year round ✌🏻
Want to learn more about mindfulness testing? No problem, feel free to contact us!
Request a tasting now
You will find out in the tasting
How does chocolate sound, how does it smell, how does it feel? What does it do to you to taste the chocolate with all your senses? Look forward to an extraordinary moment of pleasure, where you will get to know your senses, sensitize your perception of aromas and practice mindfulness. You will also learn in our mindfulness testing:
how chocolate is made
what distinguishes fine chocolate from supermarket chocolate,
what you should pay attention to when tasting chocolate,
which techniques you can use to taste aromas particularly well;
what you can best combine fine chocolate with.
...and of course everything you always wanted to know about chocolate. Your chocolate hosts will be happy to answer any questions you may have about chocolate and mindfulness.
More than just a chocolate tasting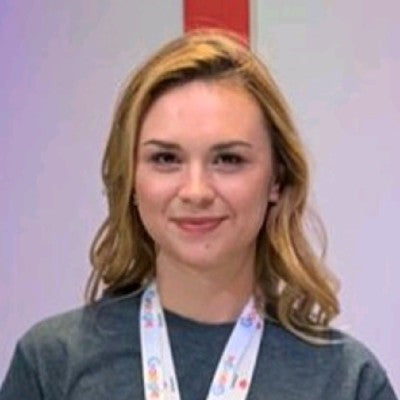 Dayana Stojchevska - Software Engineer, Google
"A delicious and mindful one
Sensory journey with drinking chocolate and
Fine chocolate that makes us as a team
strengthened, motivated and brought into the moment of mindfulness."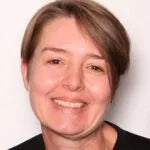 Isabella Michel - Administration Specialist, SAP 
"The tastiest team event we've had at SAP so far. Time passed way too quickly. Truly an exciting and delicious trip around the world!"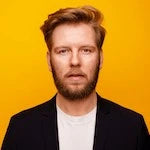 Paul End - Senior Consultant Strategy & Innovation, different
"The Theyo team accompanied me perfectly from the chocolate expert call to the shipping and the great chocolate tasting and thus made a decisive contribution to the success of our self-guided tasting. An absolute recommendation!"
Digital team or group events with a focus on mindfulness... and chocolate
Armed with new chocolate knowledge, we taste the chocolate together, look behind the scenes of the individual manufacturers, discover and discuss the exciting aromas and your impressions. The highlight of our mindfulness tasting is of course the chocolate meditation. After this you will feel equally relaxed, focused and activated.
In short: Look forward to a joint, delicious tasting that trains your mindfulness with chocolate highlights!
Meet your mindfulness chocolate hosts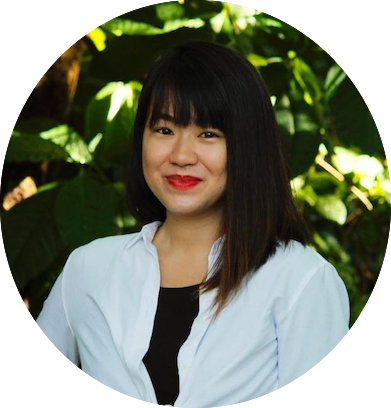 Annie
As a certified systemic coach, mindfulness is one of her core values ​​that she practices. She combines the chocolate tastings as a sensory experience to consciously experience the chocolate with all your senses, for more peace, focus and connection with yourself.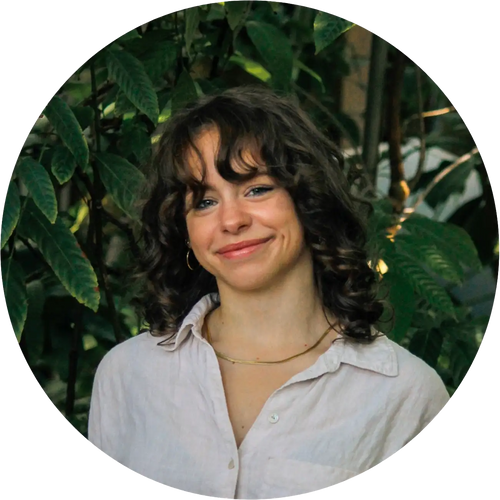 Coco
Our Head of Tasting Coco has already moderated over 300 chocolate tastings and combines the topic of mindfulness in order to consciously enjoy the chocolate - with all your senses. She knows our chocolates and their flavors like no one else on the Theyo team.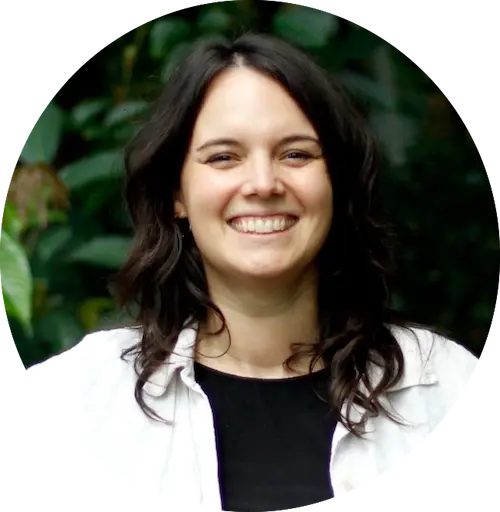 Madita
Our co-founder Madita is not only interested in fine chocolate, but above all in its origin and can give you exciting insights into fairness and sustainability in the chocolate sector.
Our chocolate tasting formats
Tasting is not just tasting! And that's exactly why we offer you different formats. From mindfulness tasting to our tasting with a focus on 70% chocolate to various pairing tastings. Feel free to take a look at the other tasting formats! We would be happy to advise you on which format suits your group best and which customization options we have for you.
Ciao cocoa!
We look forward to talking to you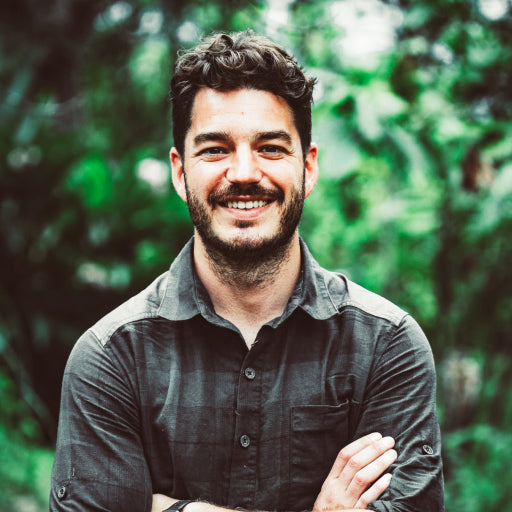 Moritz little Bornhorst
Chocolate Eating Officer
Phone: +49 (0)30 4036376 50
Email: hello[at]theyo.de
Our tastings as a gift idea
Our (digital) chocolate tastings are the ideal gift idea for your team, friends or family. Book your tasting directly or contact us and we will issue you a gift voucher. The gifted person - or your whole team - can choose between our diverse tasting options. The perfect voucher for your group event!
Book now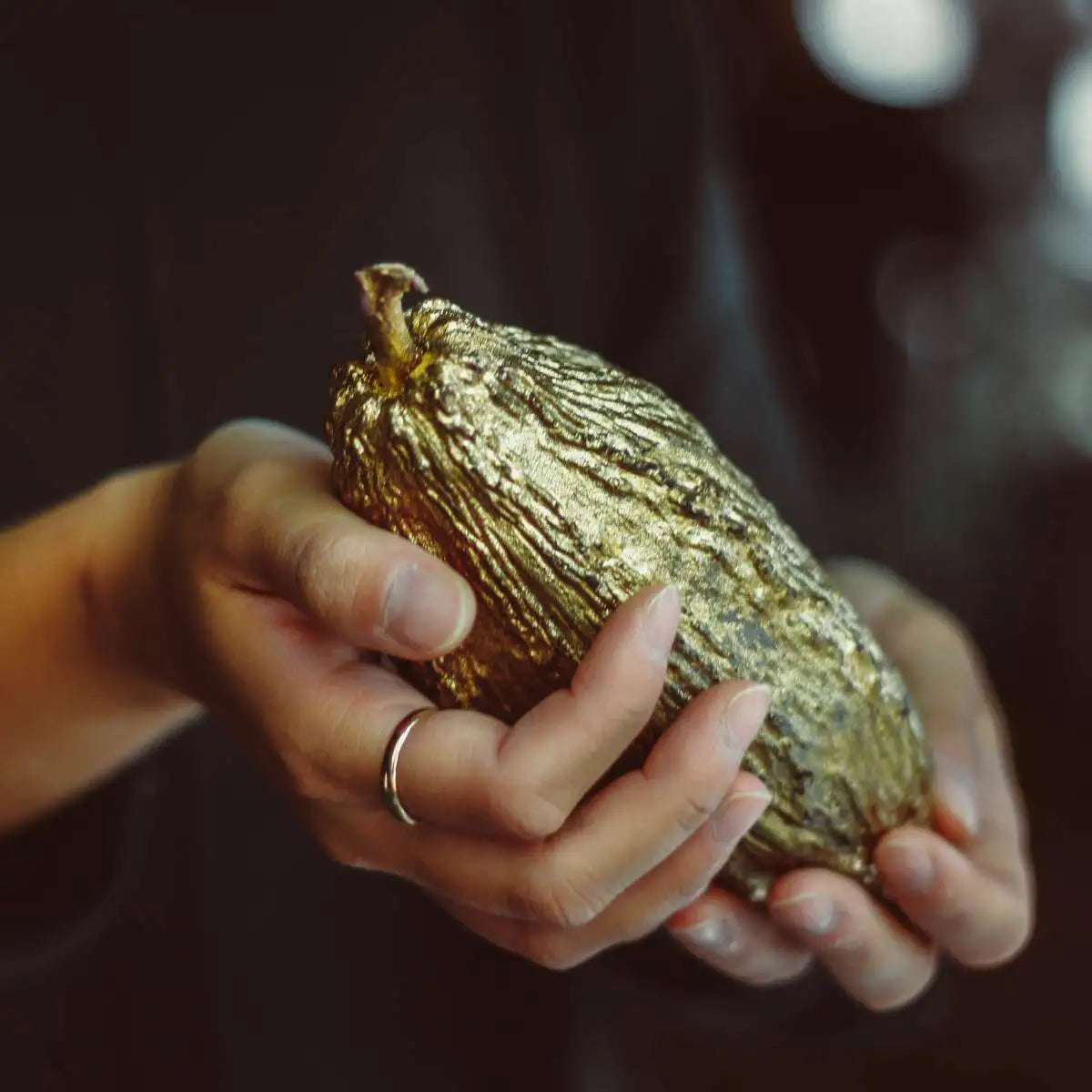 Chocolate Tasting Boxes
In addition to our different tastings, you can order our delicious chocolate tasting boxes - consisting of the finest original chocolate - from us in the Theyo shop. These are also suitable as a perfect gift for your loved ones - whether for Christmas, a birthday, a wedding or as a gift for in between. Our chocolate boxes are suitable for every occasion and make the hearts of all chocolate fans beat faster.
To the chocolate boxes
FAQ about mindfulness testing
Your most frequently asked questions about our mindfulness workshop. 🧘🏻‍♀️🧘🏻‍♂️
What does it mean to taste chocolate with all your senses?

All five senses are addressed during the tasting: sight, smell, taste, hearing and touch. The tasting is perceived more intensively and becomes a mindful experience.
What does a mindfulness tasting do?

The mindfulness exercises with chocolate help you to be more aware of the present, to be in the moment, to discover different aromas and to get more calm and focus.
What knowledge do I need for the tasting?

You don't need any previous knowledge, just the willingness to engage in a tasting with all your senses. So a healthy dose of curiosity is great!
What is the difference between mindfulness testing and other testing formats?

During the mindfulness tasting, you will immerse yourself more intensively in the world of aromas of high-quality chocolate with different mindfulness exercises. The focus here is increasingly on mindfulness elements in order to enjoy the chocolates in a playful way.
Do you need meditation knowledge for the tasting?

No, Don `t worry! You don't need any prior knowledge. Instead, we hope that you have gained new skills after the mindfulness tasting.
What do I need for the mindfulness testing?

You need your chocolate tasting package, which you will receive when booking. It contains chocolates and a tasting booklet. Bring something to write with you if you want to take notes. For the tasting, we recommend a quiet place where you can be undisturbed so that you can fully engage in the tasting.
In what format does the mindfulness testing take place?

The tasting can take place both online and in person. If you have any questions about the format, please contact Moritz .
Mindfulness tasting with Google
"A delicious and mindful sensory journey with drinking chocolate and fine chocolate that strengthened, motivated and brought us as a team into the moment of mindfulness." ( Dajana StojchevskaSoftware EngineerGoogle)
To the case study