Filters
Save 45%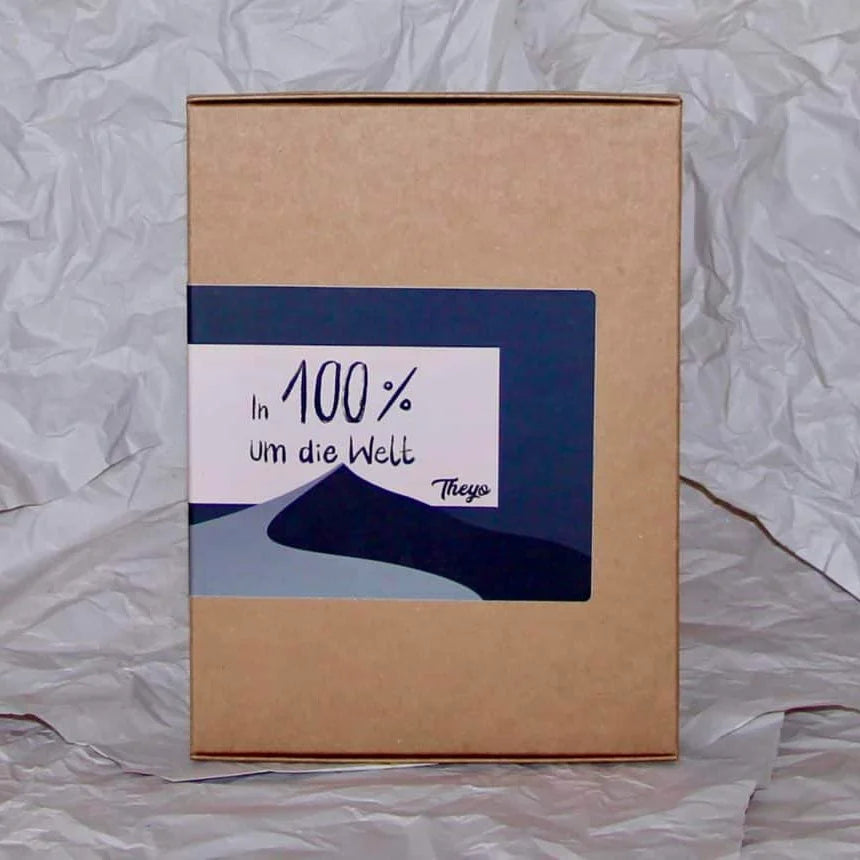 Save 31%
Save 50%
Save 43%
Save 33%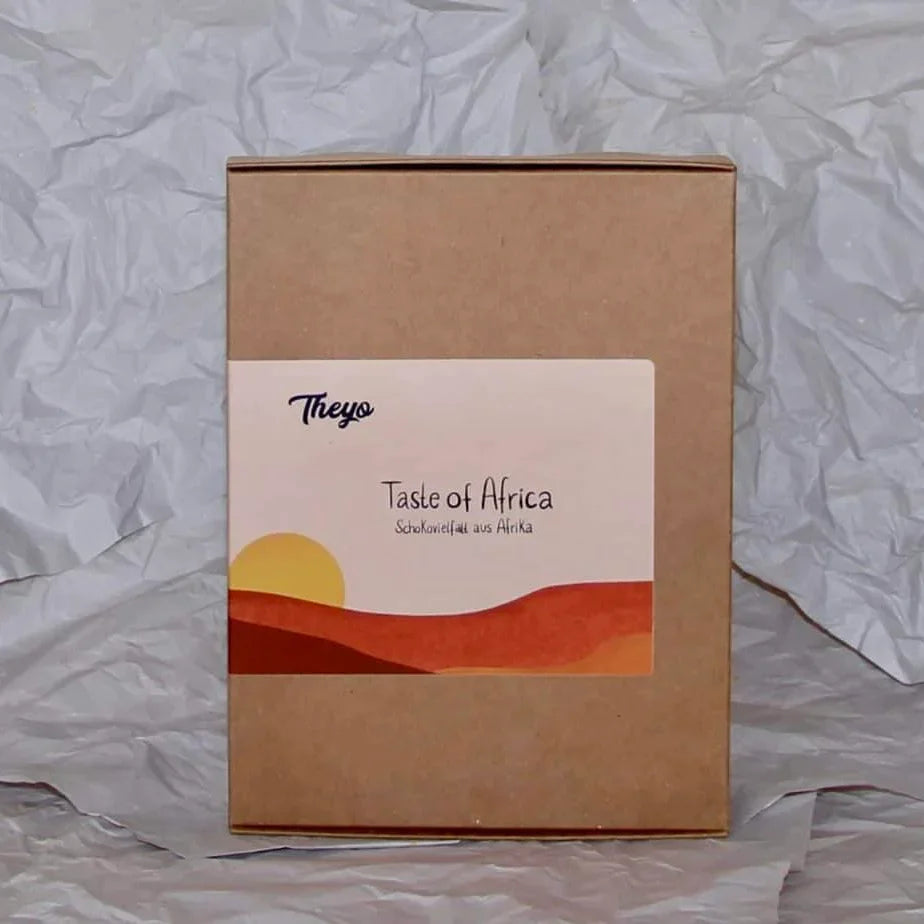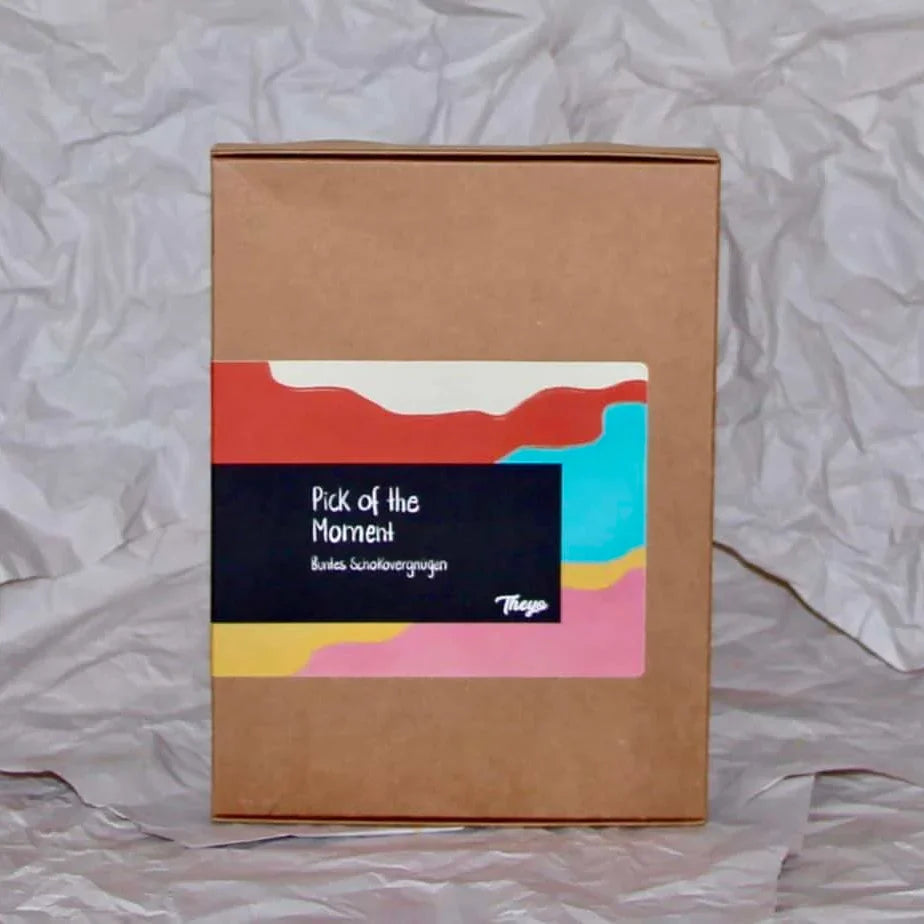 Sold out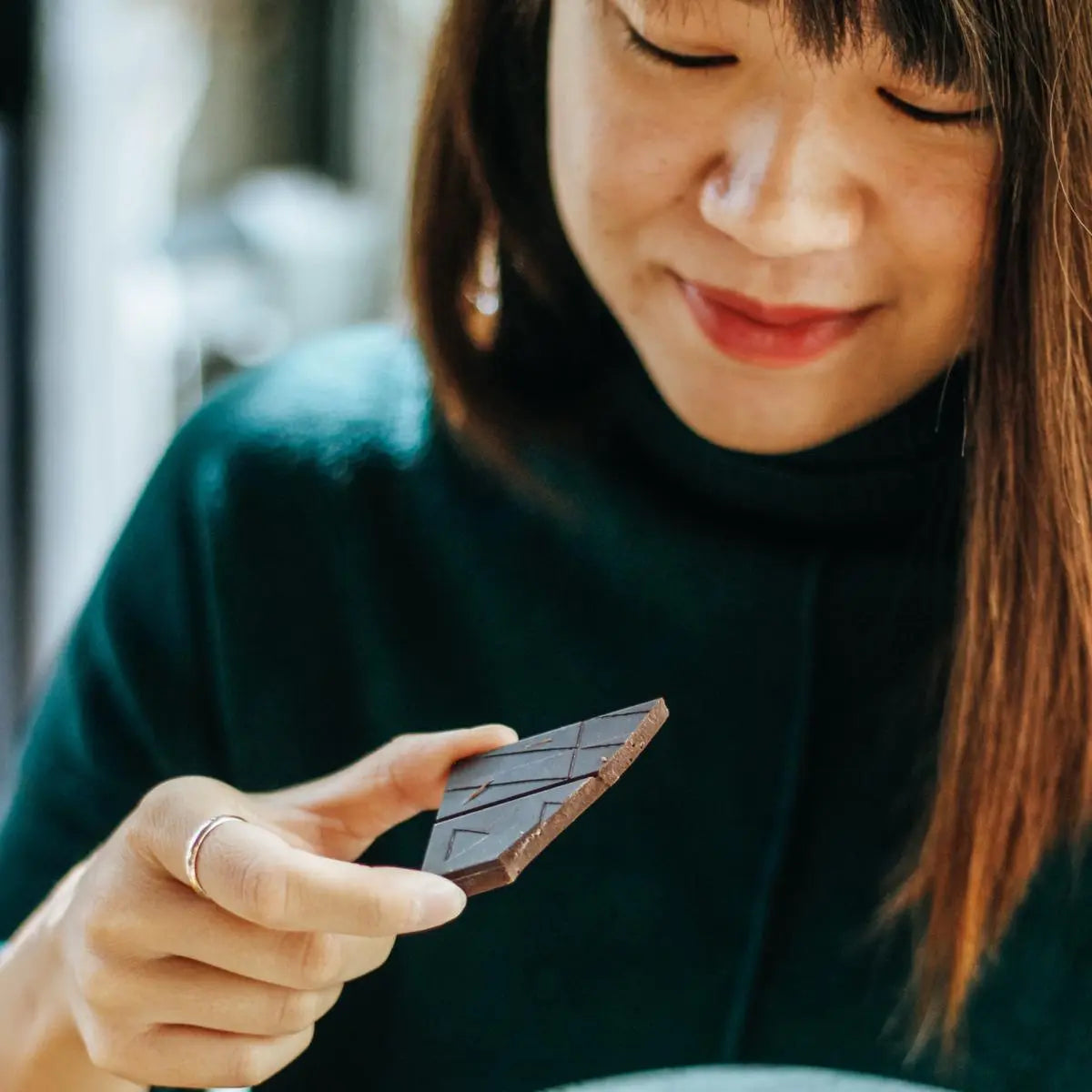 culinary journey
Once you dive into the fascinating world of fine flavor cocoa, it can quickly become complex. It's surprising how many varieties there are and how different single-origin chocolate can taste - even from the same country of origin. As with coffee and wine, the growing area plays a key role in how the taste of the cocoa beans – and thus also the chocolate – develops.
But that's not all: Our multiple award-winning partner manufacturers are bursting with creativity and the urge to innovate. Whether local fruit or exciting milk alternatives - our chocolate tasting packages offer a lot to discover. And no less than the best chocolates in the world!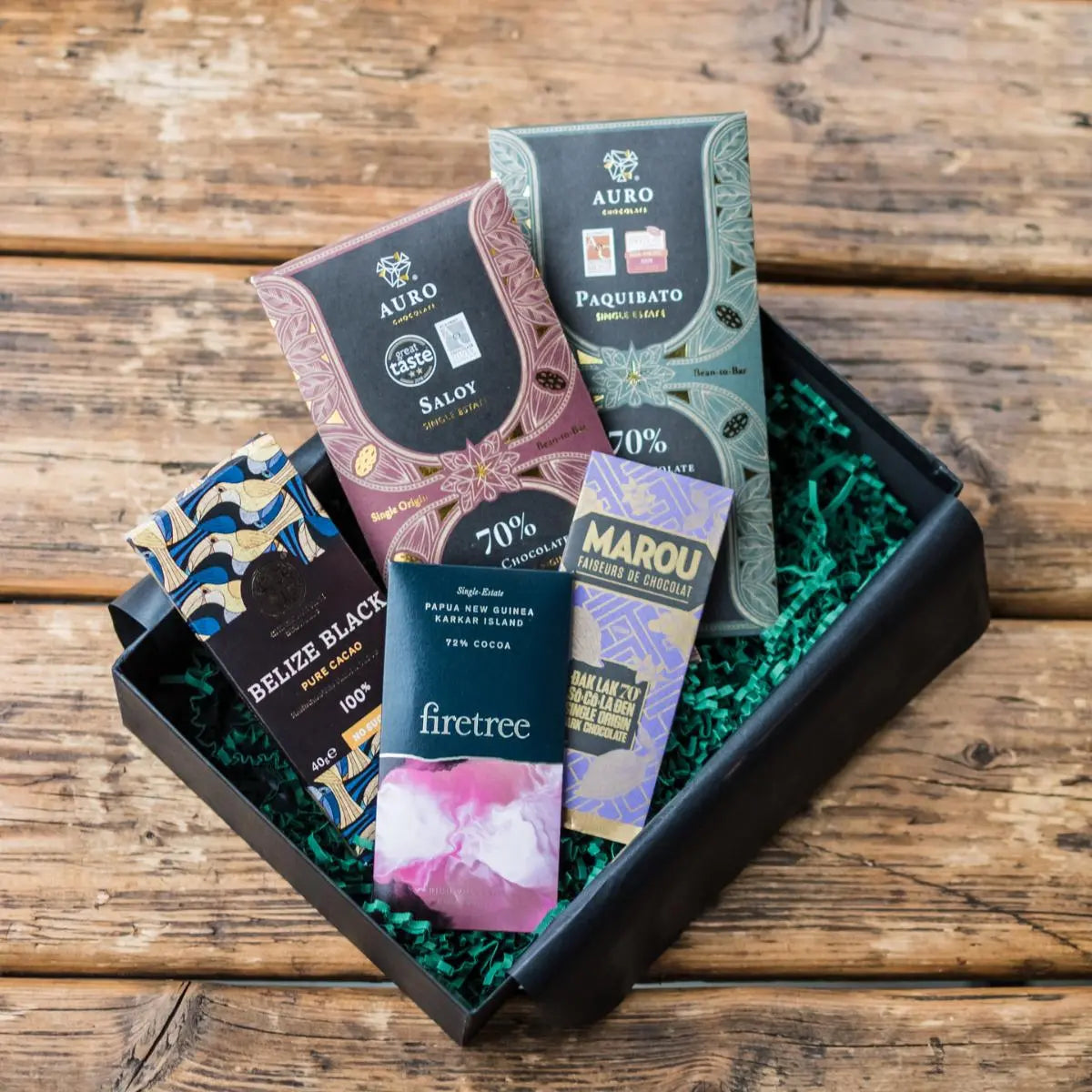 WORLD'S BEST CHOCOLATE
To support you on your voyage of discovery into the world of fine chocolate, we are happy to take you by the hand: After we have tasted chocolate from all over the world, we have put together various tasting packages for you on specific topics: For example, you can try a chocolaty Go on a trip around the world, discover a specific country, or find purely vegan combinations with milk alternatives or sugar-free chocolate. You are already die-hard chocolate experts: Then maybe the 100% chocolate sample package is something for you. More cocoa is not possible!
SAMPLE PACKS AS A GIFT
Our curated chocolate boxes for Christmas are sample packages that we have put together based on different aroma characteristics, exciting countries of origin or specific taste preferences. Depending on the preferences of the recipient, you will find exactly the right gift for Christmas.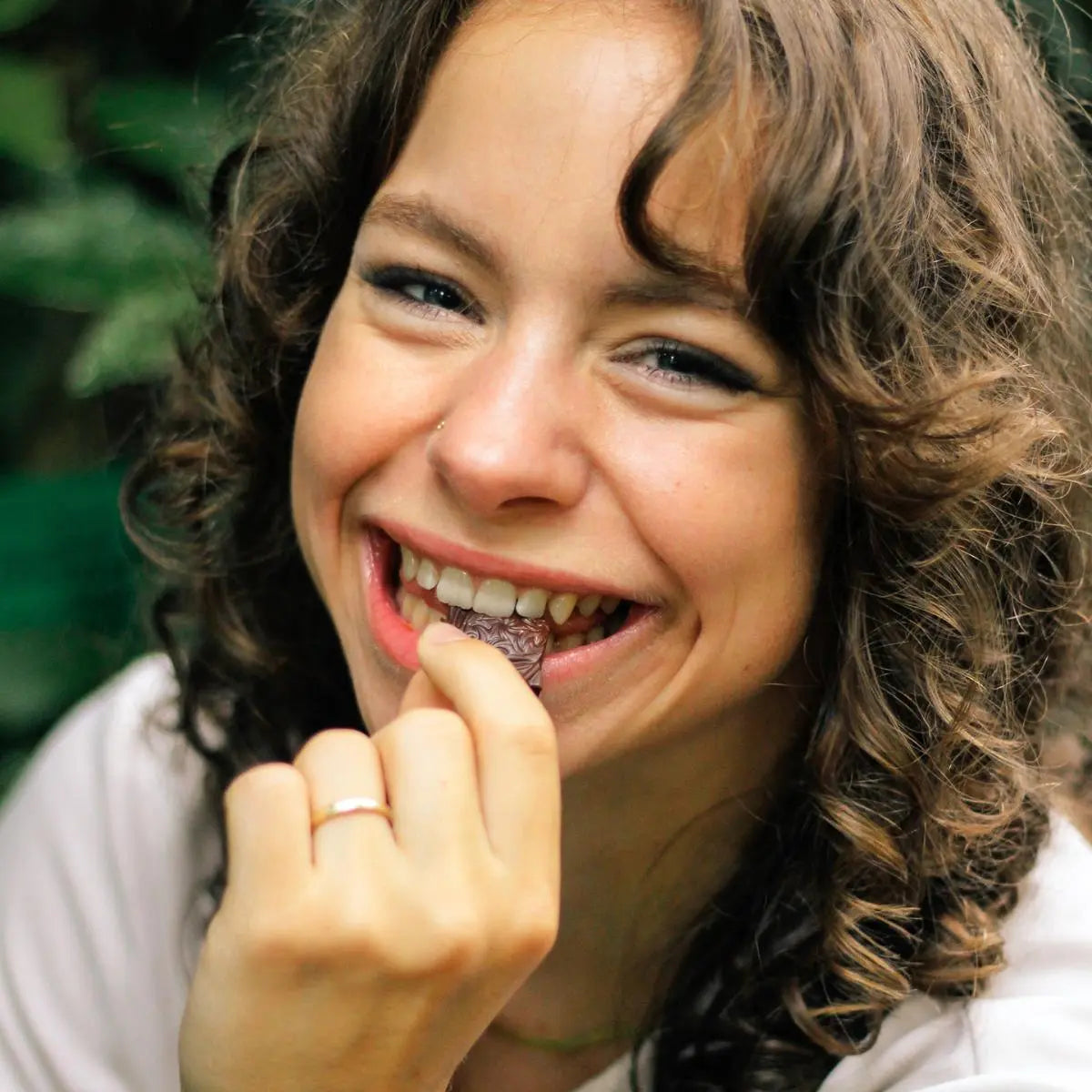 GIVE AWAY CHOCOLATE SUBSCRIPTION
Would you like to surprise yourself or your loved ones with monthly chocolate subscriptions? We think: A chocolate subscription is the best gift idea - it could be from us 😉. Because with the chocolate subscription, the recipients go on a culinary taste excursion every month and get to know flavors that they have never tasted in chocolate. A nice side effect for real chocoholics: You no longer have to worry about the chocolate supply running out. You can be sure of your best friend badge! By the way: Our subscription is also perfect as a last-minute gift, because you get the gift voucher digitally to print out.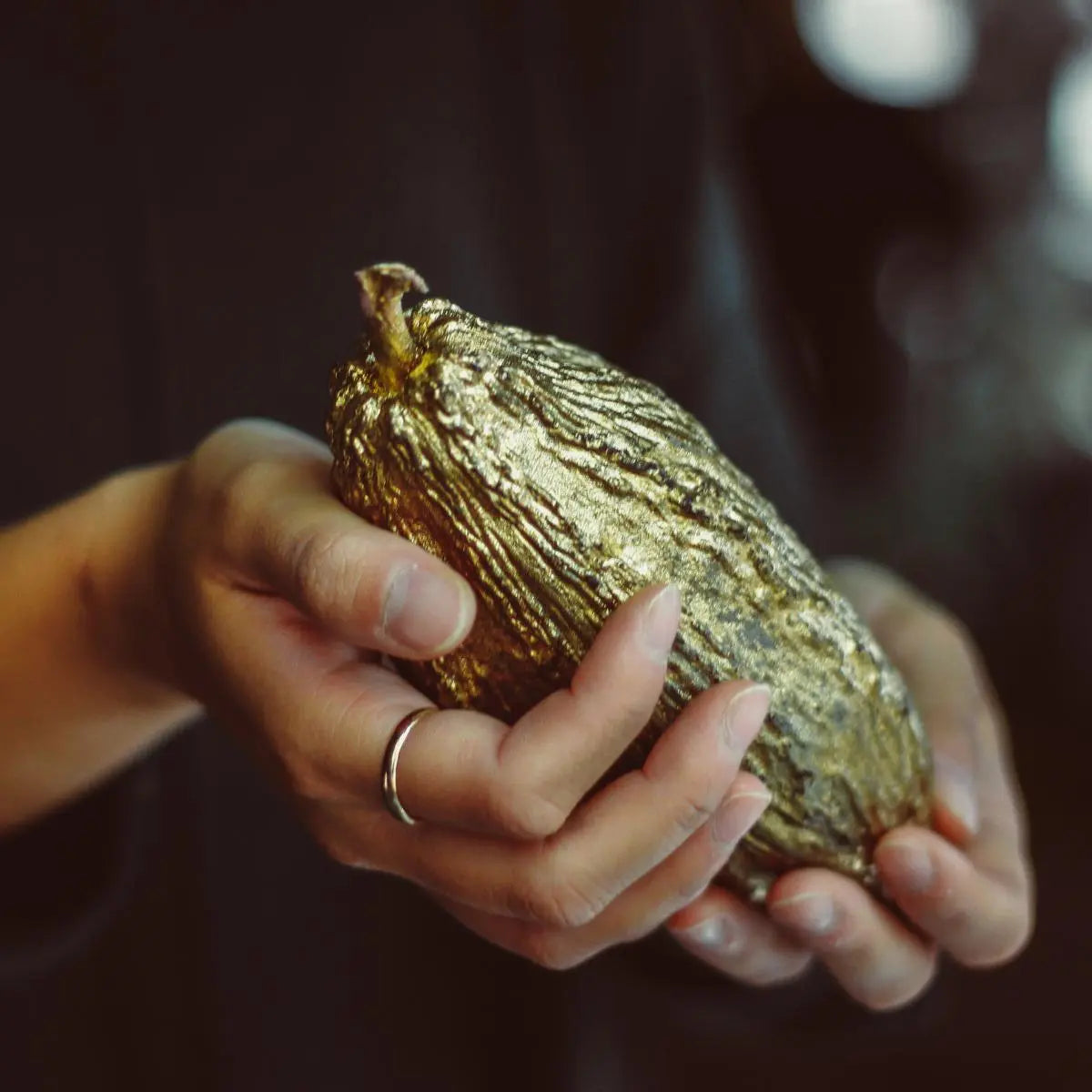 Safety first: A chocolate voucher
You just can't decide or you're running late? Only one thing is clear: Chocolate is always the right choice!? No problem! We have the perfect solution ready: With a voucher you are on the safe side. The recipients can order the finest chocolates from us themselves from the tastiest types of chocolate and at the time of their choice (aka empty chocolate cupboard). The voucher is conveniently available for different budgets and you can print it out yourself!
FAQ about our trial packages
Your most frequently asked questions about our trial packages. 📣
Can I gift the trial pack?

You want to surprise someone with a delicious chocolate composition? Nothing easier than that: Simply enter the delivery address of the person to be gifted when checking out.
What exactly is included in the trial packs?

We do not have a fixed selection of chocolate in the packages. So it remains exciting even with regular orders. We regularly rotate the chocolate selection within a topic, so over time you will get to know different manufacturers and types of cocoa with the 'El Cacao' box, for example, and thus get to know the cocoa region of Latin America a little better with each box.
Is a sample pack a chocolate subscription?

No, the trial pack is a one-time product. But we also offer a delicious chocolate subscription, where you can discover new chocolate every month.
Is the trial package also available as a company gift?

You want to make your organization more chocolaty? Nothing easier than that: write us an inquiry to firmen[at]theyo.de and we will find the perfect chocolate match for your request.
Can I host my own tasting with the tasting pack?

Each box tends to be suitable for a delicious, self-organized tasting. Each of our tasting packs also includes a helpful tasting booklet. The Classic and Mixed Tasting Boxes, which we also use the most for our own tastings, are specially designed for this. However, we can recommend the guided tastings with one of our Theyo chocolate experts even more. Feel free to contact us if you want to learn more about our virtual team events and on-site company events!