chocolate bars
With us you will find a selection of fine, award-winning bean-to-bar chocolate bars, made by some of the best chocolate makers in the world!
Every chocolate bar you find on our website has its own story to tell.
What exactly are bean-to-bar chocolate bars?
In this blog article you will find out what the term is all about.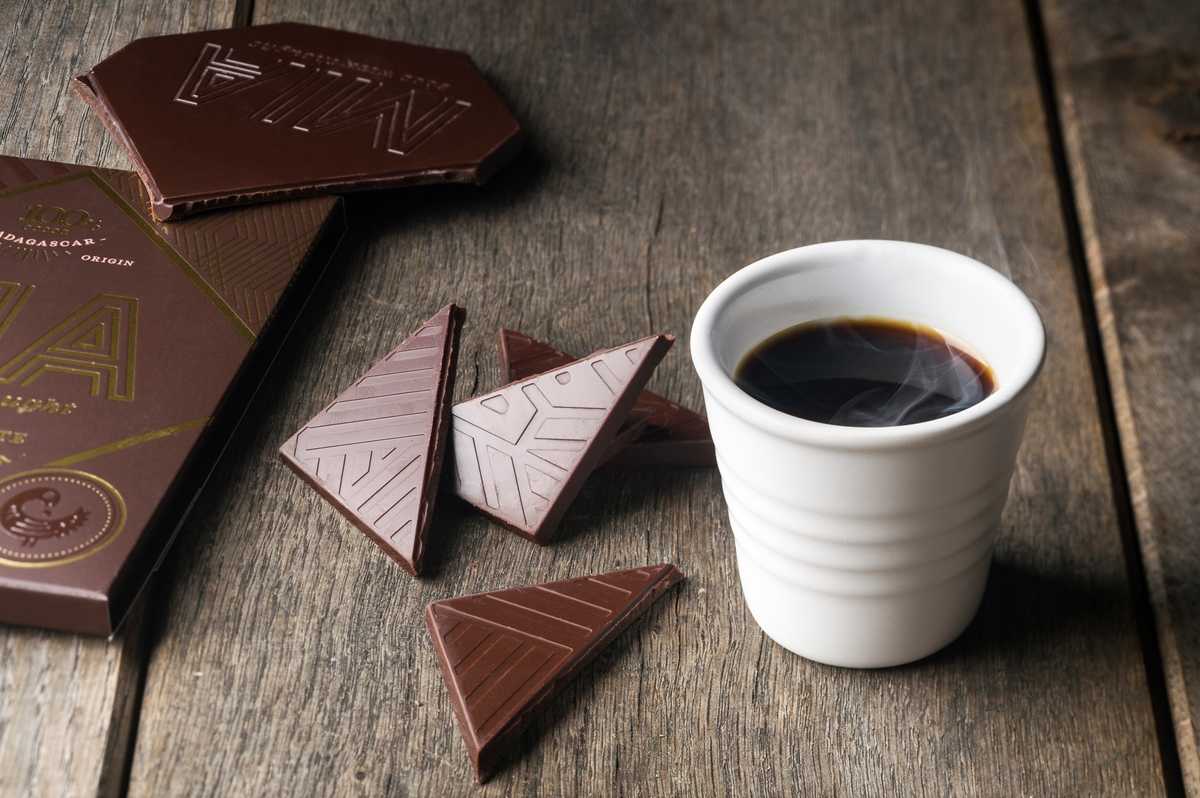 Why are many of the chocolate bars you offer smaller than 100g?
Many manufacturers tend to offer their chocolate bars in a smaller format. The "usual" 100g chocolate bar that we are used to can almost never be found in the range of renowned bean-to-bar manufacturers.
This is primarily due to their philosophy of offering high-quality and fine chocolates. So quality comes before quantity here.
The manufacturers only use high-quality cocoa beans that are produced sustainably and fairly for their chocolate creations. Of course, these have their price: that's why manufacturers often pay 2 to 3 times the price set by Fairtrade.
We would also like to inspire you to enjoy chocolate mindfully. Instead of mindlessly consuming a large bar, just a few small pieces of really good, fine chocolate!
Frequently asked questions about chocolate bars
Why do we say chocolate bar?

The term "chocolate bar" is derived from the traditional shape of chocolate. A chocolate bar is a flat, rectangular shape, similar to a bar or plate. The chocolate is poured into this mold and then cut or broken into smaller pieces to make it easier to portion and enjoy.

The use of the word "bar" in "bar of chocolate" is historical and has become established over time. It is a common expression that refers to the classic presentation of chocolate in a flat, rectangular shape.
How long do chocolate bars last?

The shelf life of chocolate bars depends on the quality and ingredients. Typically, chocolate bars have a shelf life of six to twelve months when stored in the right environment. Check the expiration date on the packaging to ensure the chocolate is fresh.

Chocolates, especially dark chocolates - provided they have been stored well, as is the case in our warehouse - can also be enjoyed beyond the best-before date. Take a look at our chocolate outlet . Here we have great reduced offers on chocolate bars that are about to expire or are (just) past their expiry date.
Can you melt chocolate bars and use them in baking recipes?

Yes, chocolate bars can be melted and used in baking recipes such as cakes, brownies or cookies. Be sure to melt the chocolate carefully, either in a double boiler or in the microwave, to avoid burning. Use chocolate without additives like nuts or fruit when using it for baking.
What proportions of cocoa are available in chocolate bars?

Chocolate bars are available in a variety of cocoa percentages, which indicate the cocoa content in the chocolate. Typical cocoa proportions range from 30% to over 90%. The higher the cocoa content, the more intense and bitter the chocolate taste. We recommend dark chocolates to get to know the exciting variety of cocoa flavors.