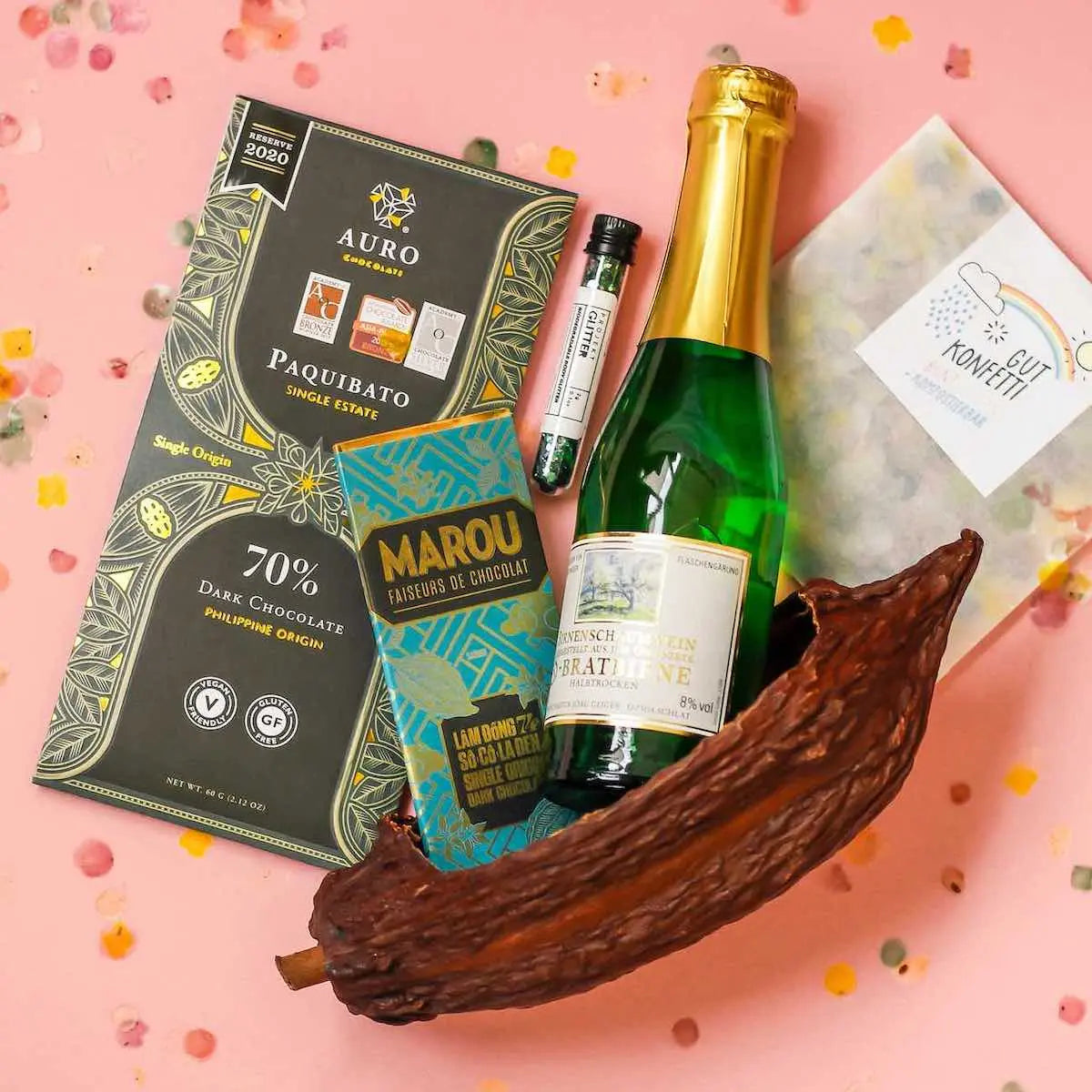 Unusual customer gifts for every occasion
Do you want to surprise existing customers or potential customers with a special gift? Are you tired of always giving the same things? At Theyo, we want to banish boring customer gifts into the past. And have real gift highlights in your chocolate luggage!
get offer
Give away a moment that will be remembered
With a chocolate tasting box from Theyo, you are not just giving away a customer gift, but a whole experience . Because with our chocolates as a company gift , your customers go on an exciting taste excursion and, at the same time, expand their taste horizons. The fact that the chocolatey delicacies - as well as other elements in our gift boxes - are all produced fairly and sustainably , makes your customer gifts with us an absolute no-brainer. You tell us what you need and we will do the rest. From brainstorming to (international) individual shipping, we will take care of the entire process for you! Whether it's a small gift for your customers or an exclusive Christmas present for your most important corporate customers - we have the right gift for every budget and every taste.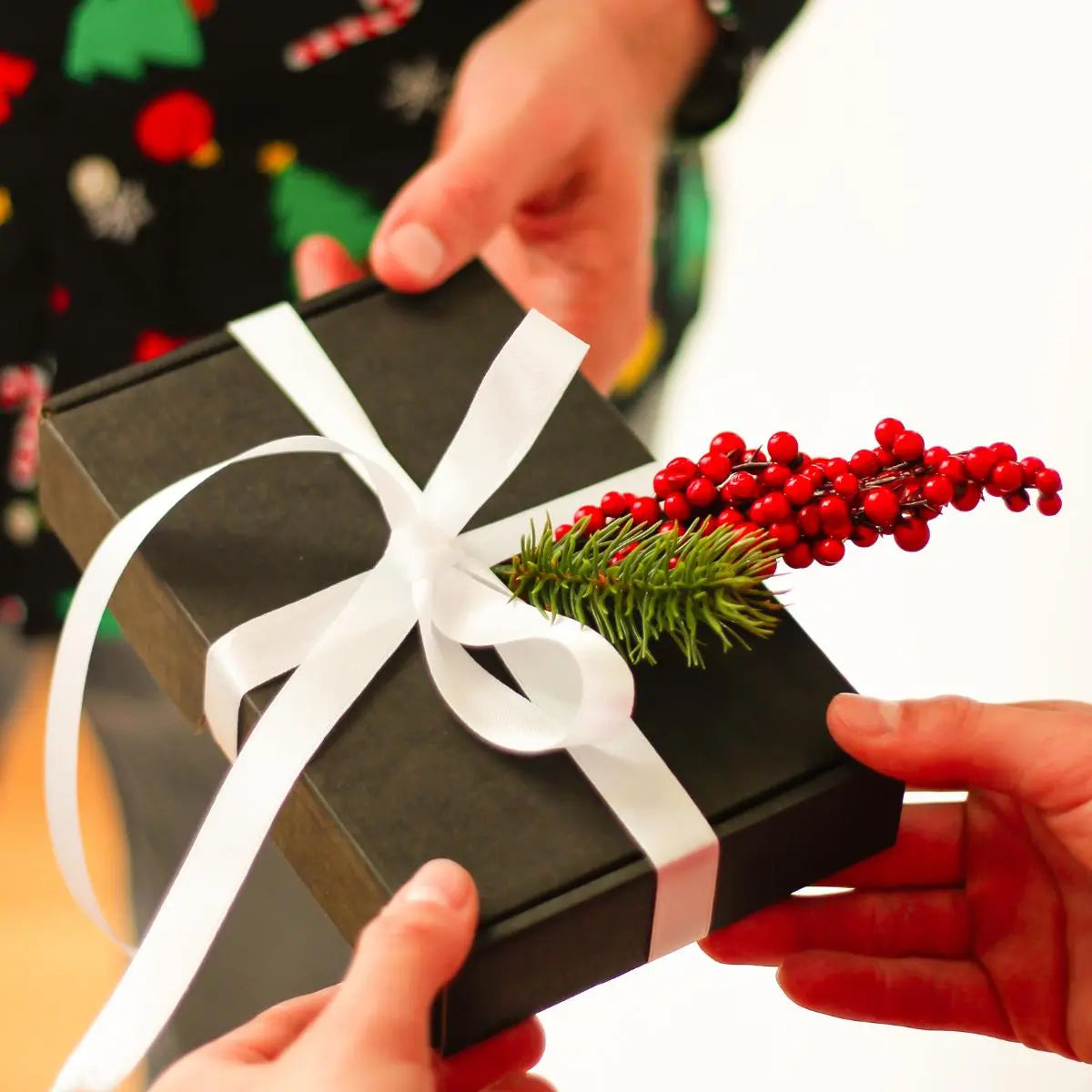 Boring customer gifts - yesterday's news
Whether it's a nice little something or an unusual customer gift, whether it's a personal occasion or "refreshing" the relationship with corporate customers. Everyone is happy about creative attention. We offer you individual, original and unusual ideas for the perfect customer gift. From a small, fine thank you to a curated culinary gift box to the most exclusive chocolate in the world. We are at your side with our chocolate expertise to find high-quality customer gifts for you. Whether chocolate only or a package that is perfectly coordinated with other luxury foods - a chocolate pairing box. With the unusual gift ideas from Theyo, your customers are guaranteed to remember you for a long time. Show them your chocolate side - this is how customer loyalty is fun! From idea to design to shipping, we offer you everything from a single source.
Off-the-shelf customer gifts – with Theyo, yesterday's news!
Our products are made by small, artisan companies.
With our boxes you give away diversity and support 'small businesses'
Finished customer gifts
Would it be the 'perfect match' of chocolate & wine? Or maybe an exotic gift with cocoa fruit juice? Or the classic way: exclusive chocolate as a company gift? Simply choose the right variant for your customer gifts from our ready-made Christmas boxes!
Gift Builder
Do you have a specific idea or a set budget and want to get creative yourself? Then put together the perfect customer gift with our Gift Builder. Whether small gifts for customers or unusual Christmas presents for business partners - you will definitely find what you are looking for here. And if you are still undecided: Just get in touch with our gift experts.
Individual customer gifts
Your customer gift should be something very special? Contact us and we will advise you individually and without obligation on the chocolate gift. If possible, please give us some information in advance: Who is the gift going to? What do you value? And what is the timing (especially important for international shipping)? Next we will contact you with the first gift ideas!
Creative ideas for customer gifts 2023
Customer gifts are always a good idea! Really good customer gifts tell stories. And they express the values ​​of the giver. It is these stories that people remember long after ordinary gifts had been forgotten. And that's what "it's the thought that counts" really means! A thoughtful gift that will be remembered for a long time.
But no worry! We know that finding gifts for customers can feel overwhelming. Where do you start the search? Is the quality right? Does the gift convey the values ​​of the company appropriately? Ideas for customer gifts are often difficult to find and it is a great challenge to find something suitable. We definitely have the right thing for different budgets, different demands and goals! Take a look around and if you need help - contact us! We're just a click or a phone call away! 🙌🏻
Feedback from our chocolate fans
Give an experience
Not sure if a gift is appropriate? Or maybe you have restrictions that don't allow you to give away customer gifts? Then we have a great solution here too: Instead of a customer gift, you can do a chocolate tasting as a customer event. Whether virtual, hybrid or on site: Together with your customers you can get to know new horizons of taste and strengthen your relationship through a shared experience.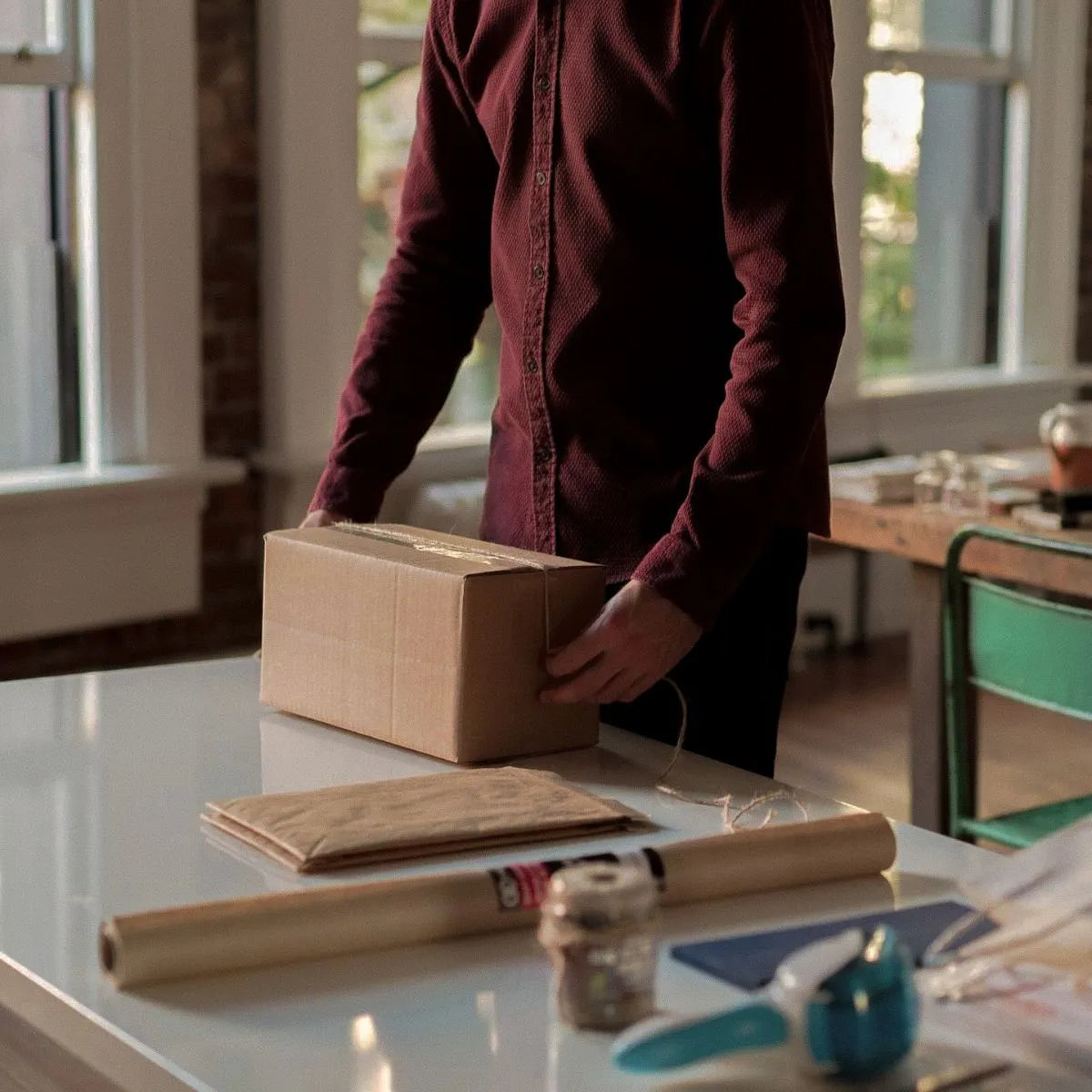 Customized shipping options
• Direct and individual mailing to gift recipients
• GDPR-compliant data usage
• Delivery to your company
• International shipping
• Dispatch on the desired date
• Complex shipping options
Shipping benefits with Theyo
Direct delivery to gift recipients
Whether individual shipment or delivery to the company. You simply send us the delivery addresses and we will take care of the rest!
International shipping options
No journey is too far for us when it comes to chocolate. If you wish, we can send your gifts worldwide.
Shipping on the desired date
Take care of it now & send it later? No problem! Order now and we will send your Christmas gifts for employees, customers and business friends on the desired date.
Customer gifts with logo & Co
On request with…
• Logo sticker as an element of the gift box
• Logo sticker or banderole as an additional element for our Theyo chocolate
• Digital greeting card with company logo
• Company greeting card possible as an insert
• Do you have a wish – just contact us directly with your individual ideas and wishes!
In 3 steps to a chocolate Christmas present
We are not a marketplace or intermediary - with us everything comes from a single source! Get in touch with us and we will personally take care of the entire implementation of your gift from A to Z.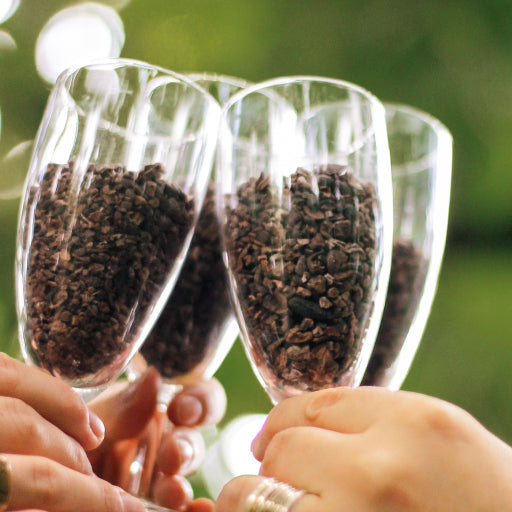 You report to Theyo
Get in touch with us with initial ideas and contact details.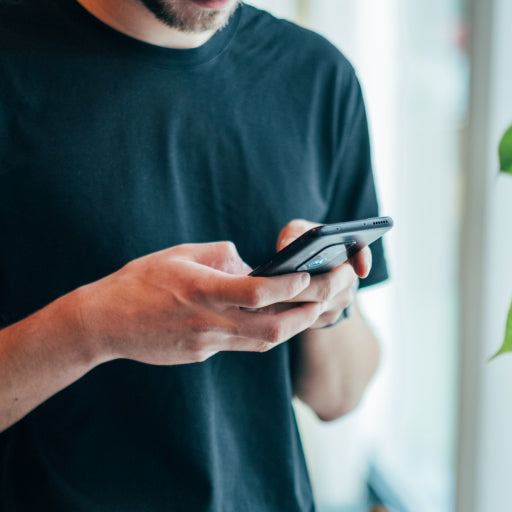 We will contact you
We'll get back to you promptly with creative gift ideas.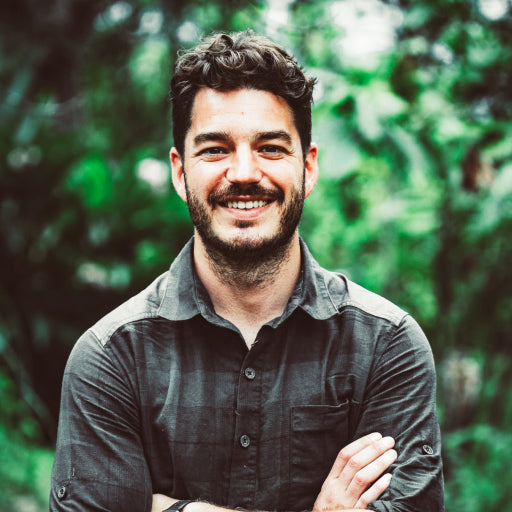 you lean back
You relax and we organize the rest.
Chocolate customer gifts for companies
These customers have already surprised their corporate customers, business partners and potential new customers with fine and culinary Theyo gifts! In addition to larger partners such as SAP, Google, Telekom, Vodafone, O2, Boehringer Ingelheim, Deutsche Bank, Volkswagen, Boston Consulting Group, Deutsche Bahn, E.ON, Siemens, DKB, Roche, many SMEs, agencies and startups already have ours chocolaty services taken up! ♥️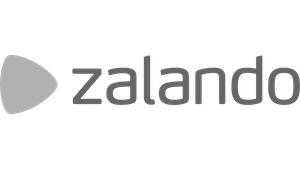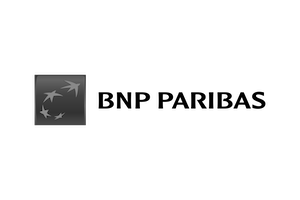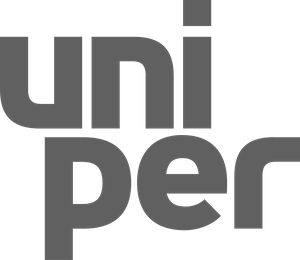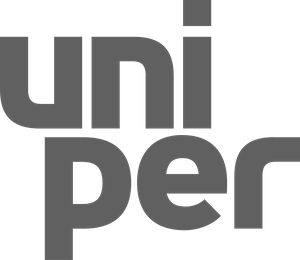 Our satisfied chocolate fans
With Theyo we have already made over 1500 companies more chocolaty! Read how we helped them design gifts here. 🎁
More customer stories
Ciao cocoa!
We look forward to hearing from you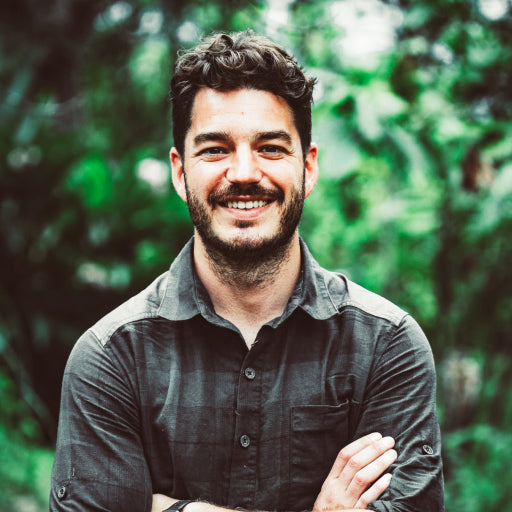 Moritz little Bornhorst
Chocolate Eating Officer
Phone: +49 (0)30 4036376 50
Email: hello@theyo.de
FAQ Sustainable customer gifts
Your most frequently asked questions about chocolate gifts for (potential) customers, business partners and corporate customers 🎁
What can you give a customer in 2023?

Let's be honest: Your current and potential customers have seldom had such a large selection of services as they do today. Conversely, this means that companies have to work even harder to stand out from the competition and build deeper customer relationships or maintain good customer loyalty. And if we learned one thing early on: Great gifts keep friendships going.

Due to increasing digitization - not least also intensified by the pandemic - it is becoming increasingly difficult to keep customer relationships personal and human. Personal customer gifts that have been chosen with care are all the more important these days. This is how you can show your customers that you are willing to go the extra mile for them, even at a distance. Not only in a business context, but especially in relation to your personal relationships with them.

So what are good customer gifts in 2022? They are gifts that are surprising, special, original and above all delicious. Because people are more and more happy about (culinary) experiences that they can share with friends and family. And what would be more suitable than a gift box from Theyo?
How expensive can a customer gift be so that it is tax deductible.

Of course, customer gifts are also tax deductible. But what price level is allowed for customer gifts? We have put together the most important information and tips for you here . We also regularly share useful tips about business gifts on LinkedIn.
What occasions are Theyo's customer gifts suitable for?

Unlike traditional gift baskets, Theyo's innovative and individual gift boxes are suitable for almost any occasion because they are unique and unforgettable. Some of the best occasions for giving a culinary gift box are:

Birthday gift boxes :
An individual birthday gift box is always the perfect solution because you can put the individual products together to create a gift that is tailored precisely to the recipient's preferences and personality. For your birthday, you can add sustainable confetti, glitter or (non-alcoholic) sparkling wine to the culinary delicacies to make the gift even more festive. If you are not there for the handover, please send a (digital) birthday card with it.

Thank you gift boxes :
Individually designed thank you gifts can be used as a small gift for customers, as a thank you for employees, as party favors and simply whenever you want to show someone your appreciation. Sometimes a "small customer gift" is enough to put a smile on the recipient's face.

Gift boxes for special occasions:
Life is full of small and large successes: promotions, project completion, business goals achieved and much more. And each of these successes is an opportunity to strengthen your interpersonal relationships by recognizing these milestones of your corporate customers with an individual gift! You can particularly stand out with gifts for smaller occasions.

Individual care packages

If you notice that your customers are missing work for a long time, a care package can brighten their day and show that you are thinking about them. And what could be better than a chocolate care package? Fine chocolates as a company gift for your customers, perhaps complemented by a book or coffee/tea, is the perfect gift to sweeten the recipient's day!
What belongs in a successful customer gift?

The great thing about our gift boxes is that we can customize the contents.

The following tasting boxes are among the most popular combinations or themes:

Gifts for foodies :
Food is a universal language and sharing food has always been a way to maintain relationships and create a sense of community. For this reason, culinary gift boxes for foodies are suitable for any occasion. You can either put these boxes together yourself or use our curated boxes, which we use to tell delicious culinary stories.

Coffee and tea gifts + chocolate:

Warm drinks in winter are a total no-brainer. But how can they be topped? Exactly, by complementing them with the perfect chocolate. Almost a match made in heaven!

Wine & Chocolate
Especially when there is something to celebrate, our customers like to use the well-known and much-loved combination of wine and chocolate. Because a really good red wine, accompanied by the finest chocolate, always works. With this winning combination you are guaranteed to reach the hearts of all wine fans among your customers.

Wellness and mindfulness gifts
Especially during the Corona period, the demand for wellness and mindfulness gifts has increased rapidly. And while our fine chocolates invite you to be mindful with the accompanying enjoyment instructions, we also have other products with a self-care character. We also offer dedicated mindfulness tastings - which you can also do together with your customers. We have also recently started offering drinking chocolate, which our customers enjoy as a little chocolate ritual and a break from everyday life. Combined with our cocoa shaker, it makes a great and innovative wellness gift.

Gifts for the whole family
Theyo gift boxes are ideal for families, friends and groups. Because our tasting boxes invite everyone to go on an exciting taste excursion through the world of chocolate together. The combination of new impressions and the delicious taste of fine chocolate is the perfect gift for families.
Are the contents of the Theyo gift boxes sufficient for more than one person?

Get in the pits and off to adventure! With the Theyo gift box, your customers and business partners go on an exciting journey for all the senses with family or friends. Exciting aromas and surprising taste profiles take the recipient on a taste excursion to the other end of the world. Sharing is caring! That's why it's particularly fun to discover the box together with friends or family. Depending on the size and scope of the box, the box is sufficient for tasting for at least 2-4 people. However, one box is often enough for a tasting with up to 10 people. Depending on how much the recipient wants to share ;-). If you are sending a gift box for a customer event, it is also a good idea for the whole family - especially children - to be involved. The chocolate tasting is a wonderful experience, which is even more fun when shared!
Can the package also be sent directly to the recipient?

Individual shipping to your team members, (potential) customers or business partners is no problem at all! Simply contact us and we will see - depending on the number of packages - what the most appropriate type of address collection is. Would you like to place your Christmas gift order directly in the shop? Then you can simply enter different "billing and delivery addresses" here.
What happens if the recipients do not accept the packages when they are sent individually? E.g. because you are on vacation?

When shipping with DHL, the following applies: if your colleagues, employees, customers or other recipients do not accept their Christmas present on the first delivery attempt, the gift box will be handed over to a neighbor, a parcel shop or a shop nearby. The gift recipients are usually informed directly by DHL. If the recipient does not receive or pick up their Christmas gift boxes within 7 days, the deliverers will assume that the shipment is not wanted and it will be sent back to us.

If you prefer a different delivery service for your gift boxes or prefer express shipping, simply contact us. We can also tailor shipping to your needs.
Do postage and packaging costs have to be included in the value of the gift for tax purposes?

It depends: The gift packaging must always be included in the value of the gift. The shipping costs, on the other hand, only have to be taken into account if, for example, it is an individual shipment and the packages are sent directly to the recipient - i.e. there is an additional shipping route from the manufacturer/donor to the recipient.
In which case does the 35 euro limit count as net and in which case as gross?

The rule here is clear: for donations that are eligible for input tax deduction, the net amount of the 35 euro limit applies, otherwise it is generally gross. For the recipient, in turn, this is generally taxable income, unless the donor chooses flat-rate taxation (§ 37b Income Tax Act).
When is there a personal reason for gifts and which exemption limits must be observed here?

This is also quite easy to define: there is always a personal reason if it only affects the employee or colleague who received the gift and not all employees. Conversely, Christmas is not a personal occasion and is therefore subject (since 2022) to 50 euros (per month, gross, including shipping). This applies, for example, to weddings, birthdays, the birth of a child or company anniversaries. Gifts must not exceed the 60 euro limit if they are to be tax-free. The same applies here as with the 35 euro limit: as soon as the 60 euro is exceeded, there is a benefit that is subject to income tax, unless you as the employer make use of the flat-rate taxation.
Where can I find more ideas for customer gifts?

In our e-book on the subject of business gifts you will find exciting and current insights. You will learn about the gift strategies of other companies: from start-ups to international corporations. What are the budgets? What are the considerations behind the gifts? And what trends are emerging in the corporate gifts sector? You can find out all this in our new e-book.