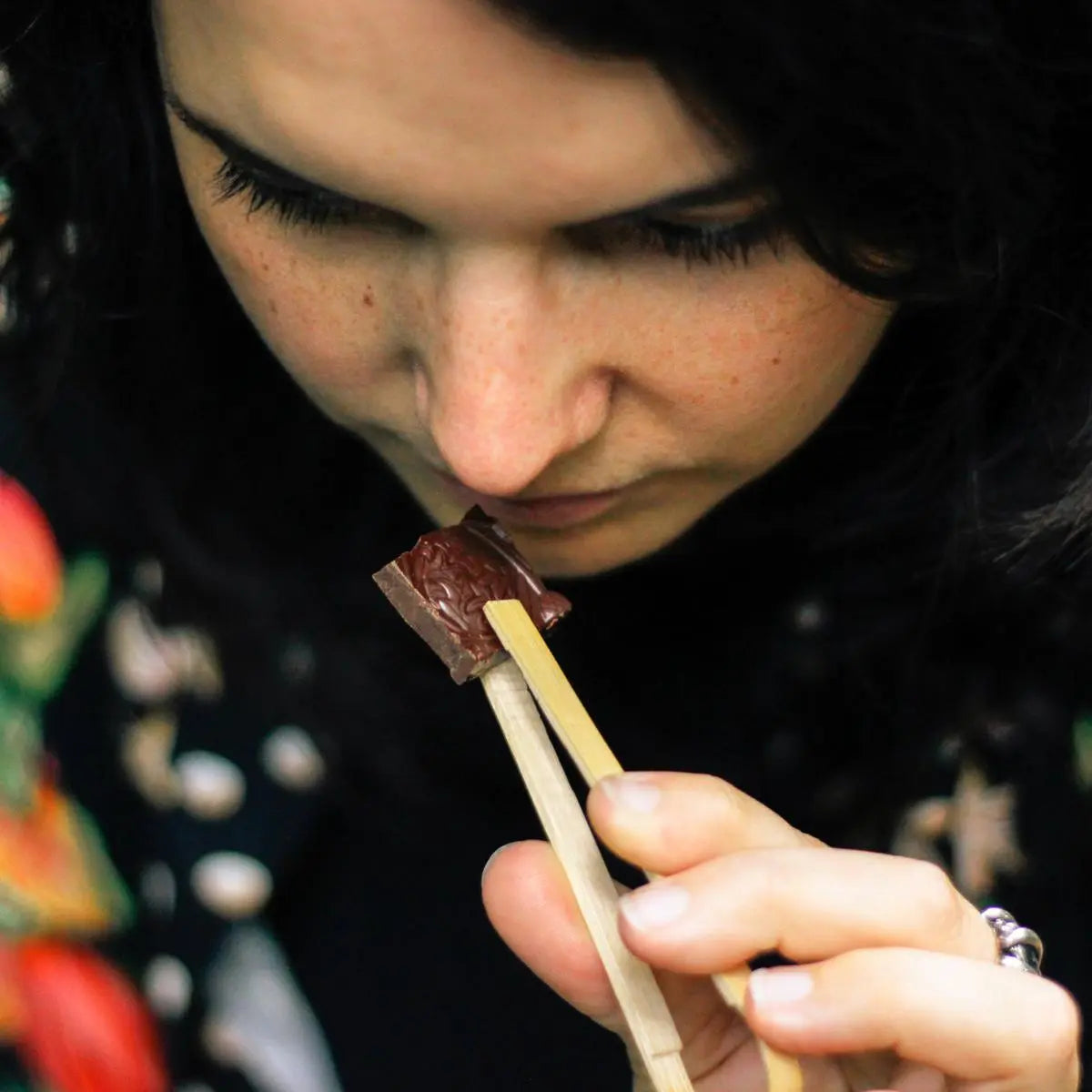 Would you like a chocolate company party?
There are many occasions to celebrate: Be it goals and company successes, a summer party, the annual Christmas party or a company anniversary. And with the right ideas for your company party, the event becomes something very special.
Innovative and digital event formats have become the new standard in the event industry in recent years. They make it easier for colleagues to get together and at the same time enable a unifying team spirit.
In order to make your company party unforgettable and to strengthen the team spirit in your company, you need creative and attractive ideas!
Request company party
Creative ideas for your company party
A chocolate tasting as an unforgettable and extraordinary team building event - the perfect enjoyable event for your team, which will make your company party something very special!
Are you looking for creative ideas to take your company party to a new level?
Would you like to experience chocolate in a new way with your team or your customers?
Are you looking for an alcohol-free, vegan or lactose-free format that connects you as a team?
Are you looking for an English-speaking event?
Then you are exactly right here! Whether virtual or in person, we at Theyo would like to take you on an exciting journey into the world of fine chocolate.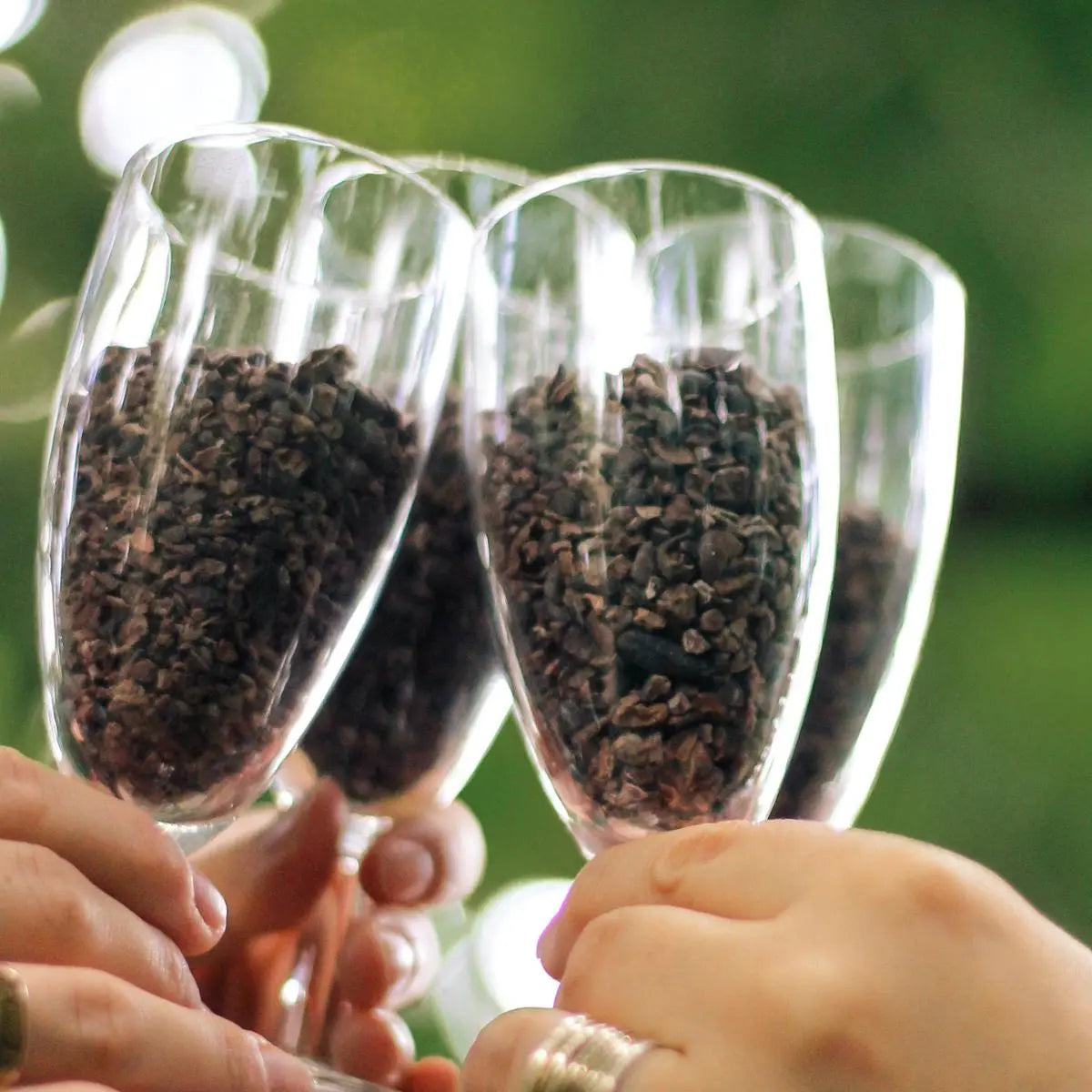 Company party next level
Be it a pure chocolate tasting or a chocolate tasting with wine, coffee, craft beer or tea. Or maybe even a mindfulness tasting as a short focus moment for your company party. There are no limits to your creativity. We would be happy to advise you with our tailor-made solution for professional company celebrations - be it online or on site.
request event
Chocolate tastings at company celebrations ensure that we get to know each other, strengthen team spirit and mutual trust, improve work motivation and increase both the fun factor and the well-being of employees.
No matter whether you are just a small group or a large international team, we will design a format for your company party that is specially tailored to your needs. Whether you are in Germany, Europe or worldwide - our online and offline chocolate tasting connects you as a team. Whether just in between or as an evening-filling program at the company party, you will get a culinary, delicious taste trip around the world with dark, vegan chocolate on your desired date.
What former participants say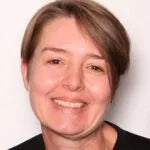 Isabella Michel - Administration Specialist, SAP 
"The tastiest team event we've had at SAP so far. Time passed way too quickly. Truly an exciting and delicious trip around the world!"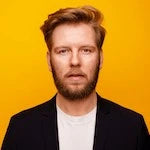 Paul End - Senior Consultant Strategy & Innovation, different
"The Theyo team accompanied me perfectly from the chocolate expert call to the shipping and the great chocolate tasting and thus made a decisive contribution to the success of our self-guided tasting. An absolute recommendation!"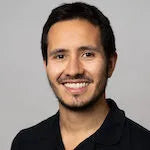 Juan Martinez - Key Account Manager, Babbel
"Great team event! Tasty, educational and completely new taste experiences! Who would have thought that chocolate could just taste like grapefruit? It doesn't get any better than that!"
Sweet like Chocolate
These customers have already surprised their teams with fine chocolates! In addition to large partners such as SAP, Google, Telekom, Vodafone, O2, Boehringer Ingelheim, Deutsche Bank, Volkswagen, Boston Consulting Group, Deutsche Bahn, E.ON, Siemens, DKB, Roche, there are already many SMEs, agencies and start-ups took advantage of our chocolaty services! ♥️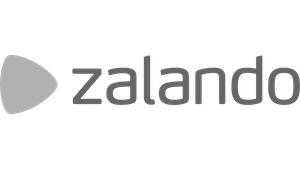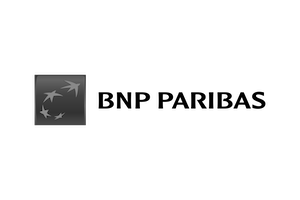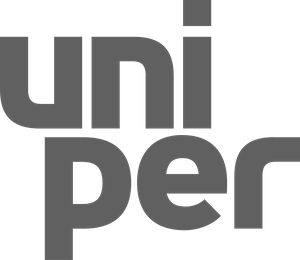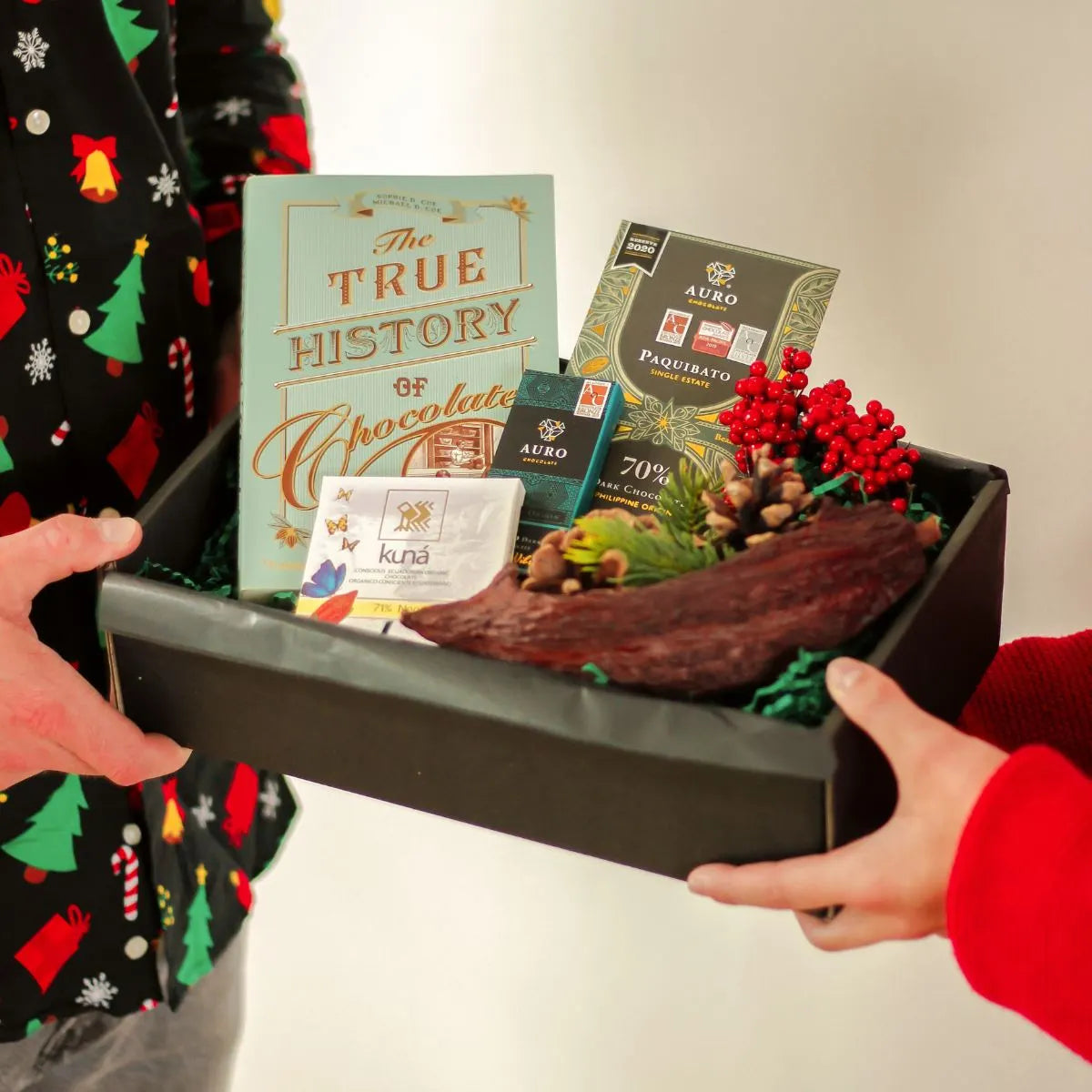 Company party au chocolat
​​Book an exclusive chocolate tasting course for your company party and let your employees or colleagues become real chocolate experts. With a tasty chocolate tasting, the theory part begins under professional guidance before each individual can try out as an aroma expert. The fine chocolates are then tried in a convivial atmosphere and everything else can take its course. What you are guaranteed to take away from this company party idea: Good team spirit and creative input.
Meet your chocolate hosts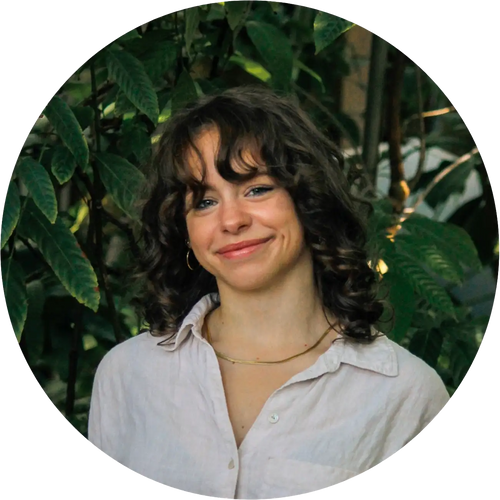 Coco
Our Head of Tasting Coco has already moderated over 300 chocolate tastings. She knows our chocolates and their flavors like no one else on the Theyo team.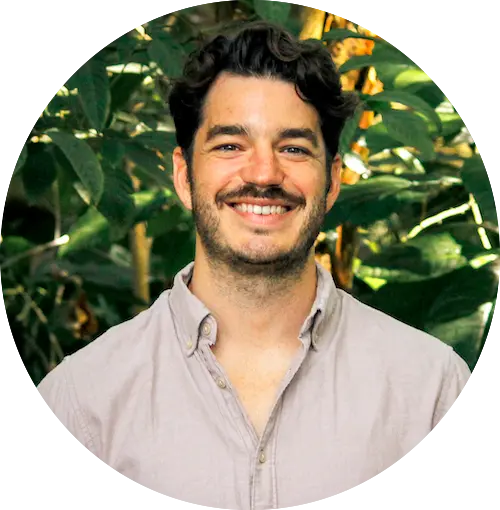 Moritz
Our co-founder Moritz has already visited different cocoa countries of origin and can take you with him with exciting insights into the origin of chocolate.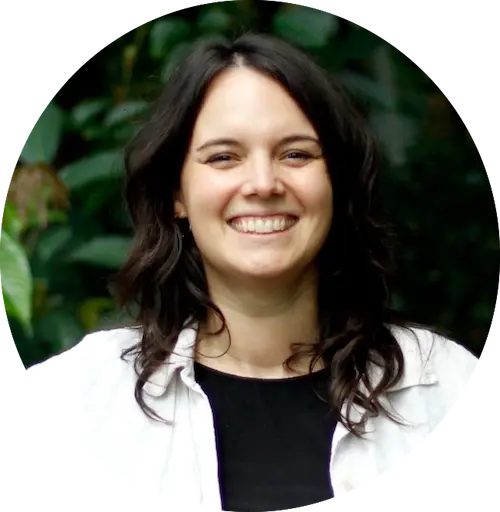 Madita
Our co-founder Madita is not only interested in fine chocolate, but above all in its origin and can give you exciting insights into fairness and sustainability in the chocolate sector.
OUR VARIOUS TASTING FORMATS
What our tastings have in common is that they all focus on chocolate! But as always, the chocolate devil is in the details, and fine chocolate has an incredible number of exciting details. And that's exactly why we offer you different tasting formats. From the Ecuador tasting, to our tasting with a focus on 70% chocolate, to various pairing tastings. Have a look around! If required, we will be happy to advise you which format suits your group best and which customization options we can offer you.
How can a chocolate tasting at your company party work?
Basically, depending on the individual agreement, individual adjustments can be made for you and your company event.

To give you a rough idea, here is an example of an event:

In our approx. 60 to 90-minute digital events, we will turn you and your colleagues into real chocolate experts! For this we give you a comprehensive introduction to the world of fine chocolate, provide you with background knowledge as well as tips and tricks on how you can really enjoy chocolate.
The chocolate event highlight is anything but a frontal presentation: surveys, quizzes and Q&A sessions make the tasting an interactive chocolate experience.
As part of the German or English speaking event, you will learn:
How chocolate is made and what role sustainability plays in this;
What separates fine chocolate from supermarket chocolate;
What you should pay attention to when tasting chocolate;
Which other stimulants can be combined with chocolate;
Which techniques you can use to taste flavors particularly well.
Armed with the new knowledge, we taste the chocolates together, look behind the scenes of the individual manufacturers and discover and discuss the exciting aromas and new impressions.
In short: We'll take you on a very special, chocolaty taste excursion!
In 3 steps to the company party
We offer you everything from a single source: Contact us and our team will take care of it personally
perfect course of your team building event.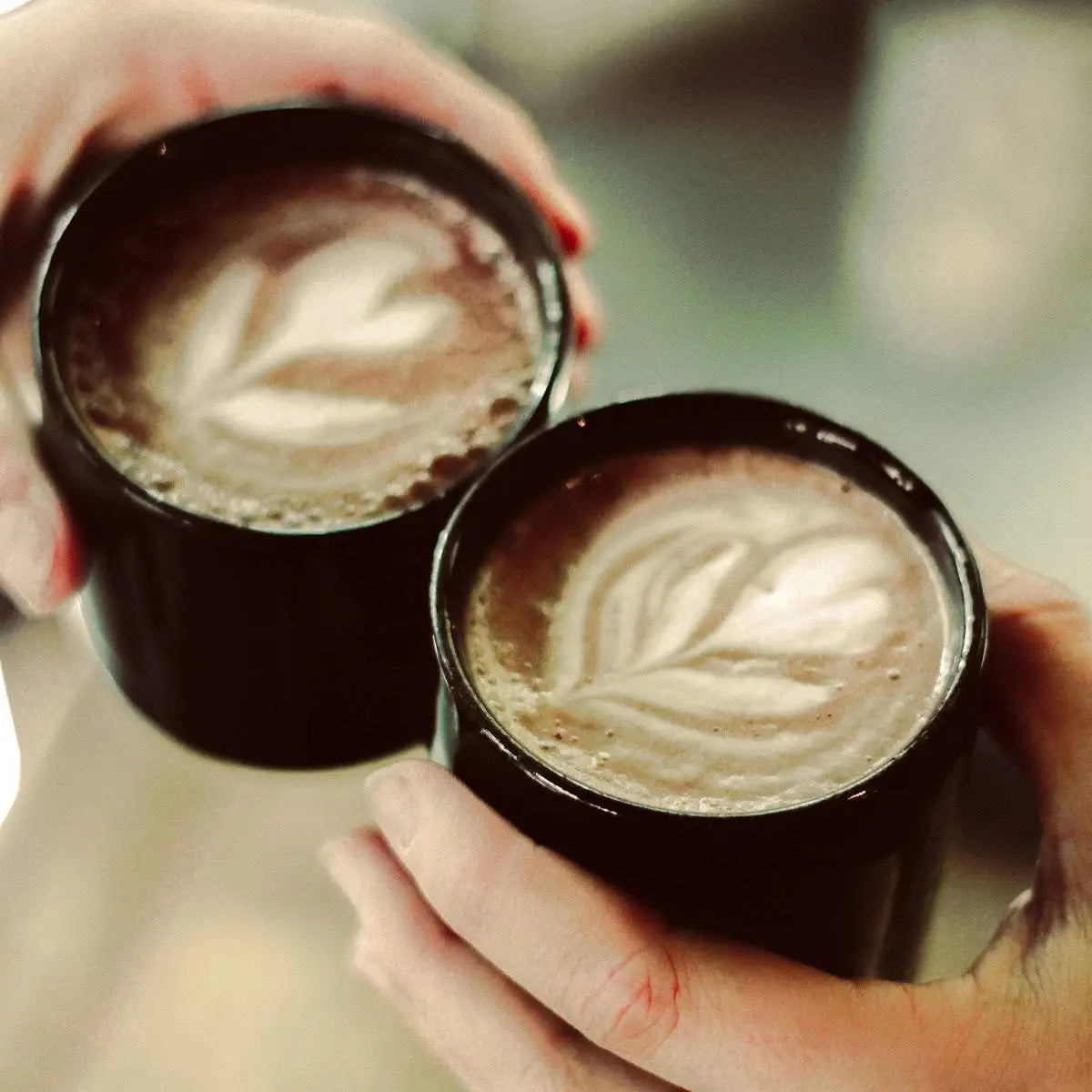 You report to Theyo
Get in touch with us with initial ideas and contact details.
We will contact you
We'll get back to you promptly with creative gift ideas.
you lean back
You relax and we organize the rest.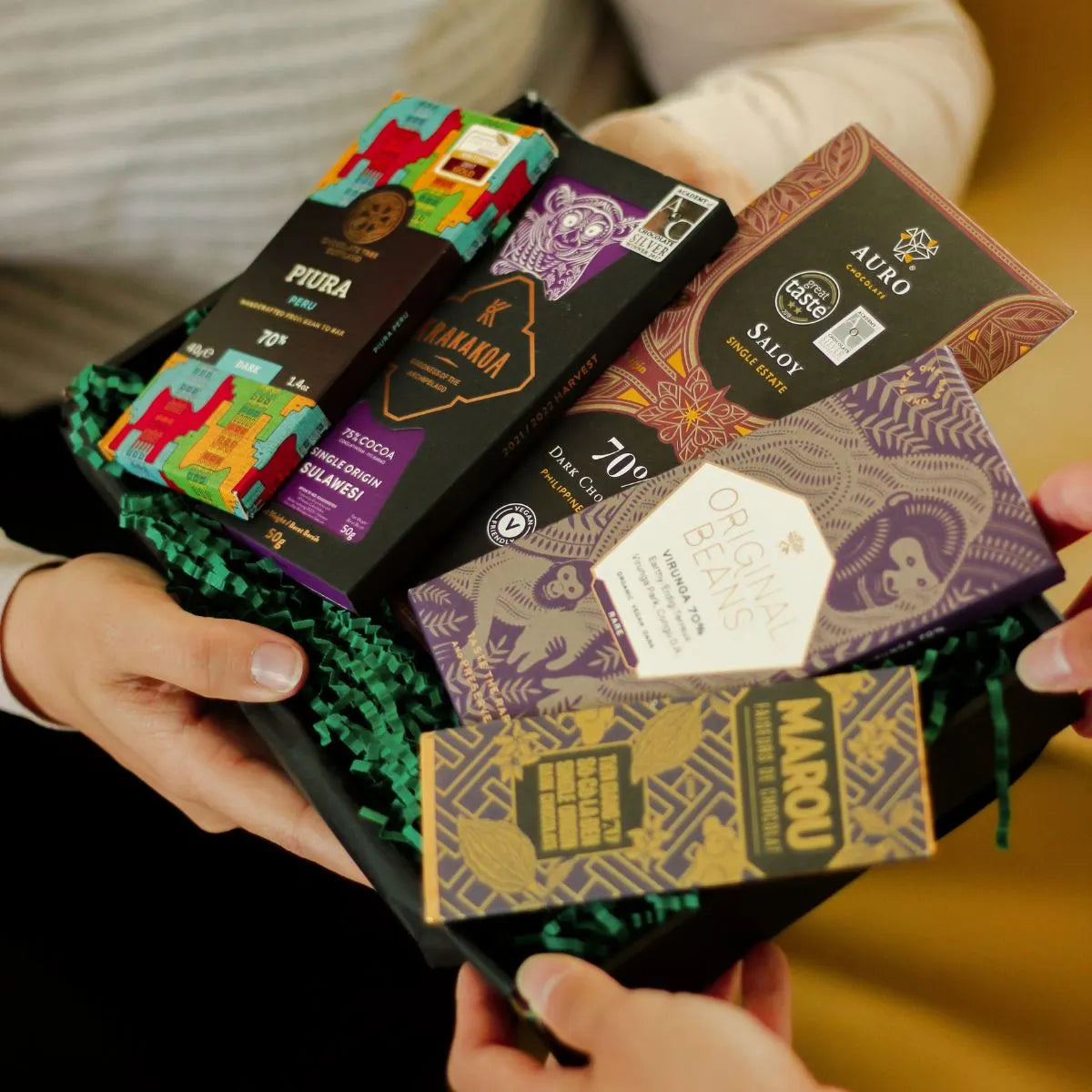 Chocolate Tasting Boxes
In addition to our various tasting formantes, you can order our fine chocolate tasting boxes - consisting of the finest fine chocolate - from us in the Theyo shop. These are also suitable as a perfect gift for your loved ones - whether for Christmas, a birthday, a wedding or as a gift for in between. Our gift boxes are suitable for every occasion and make the heart of every chocolate fan and every chocolate lover beat faster.
To the chocolate boxes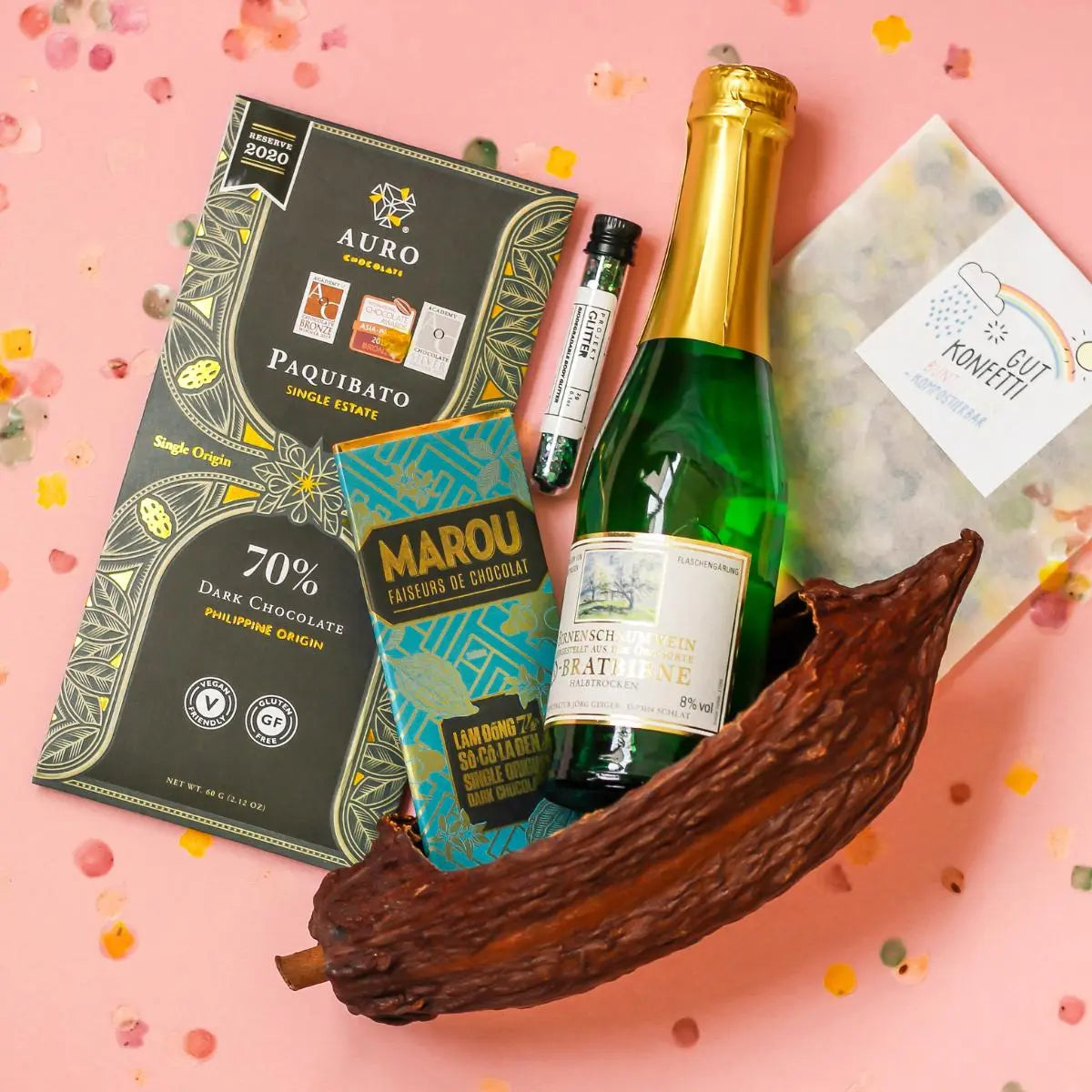 Our tastings as a gift idea
Our (digital) tasting formats are ideal as a gift idea for your team, friends or family. Book your tasting directly or contact us and we will issue you a gift voucher. The gifted person - or even your whole team - has the choice between our different tasting options. The perfect voucher for your group event!
Book now
FAQ company party
Your most frequently asked questions about our chocolate company party. 🎉
How can I make my company party more chocolaty?

Contact us using this form with details of the desired time, group size and approximate ideas. Our chocolate experts will get back to you promptly with suggestions. Absolutely non-binding, of course!
How long does a chocolate tasting last?

We can coordinate the duration with you individually. Depending on the tasting package, our chocolate workshops usually last one hour (standard package) or one and a half hours (premium package). The workshops can be a little longer or shorter, depending on how actively the group exchanges and contributes.
What is the difference between the different "tasting packages"?

The "Premium" package , which is booked with us in most cases, contains 5 selected, high-quality and sustainably produced '

Bean-to-Bar

' chocolates (complete bars, made with cocoa from different countries of origin), instructive tasting materials & a surprise cocoa snack. There is also the right high-quality filter coffee for an unforgettable taste experience.
The "Basic" package is a streamlined version of this, with 3 chocolates and also the tasting materials and the matching high-quality filter coffees.

We also offer a "deluxe" version , where we can design another pairing in close consultation with you, for example with a wine, craft beer, coffee or tea that goes well with the chocolate. The packages can also be supplemented with non-alcoholic drinks such as drinking chocolate, coffee or a cocoa fruit juice spritzer.
Can I individually select the chocolate bars for the tasting?

For our tastings we use a specially curated collection of panels to best illustrate the world of artisan chocolate. Therefore, an individual selection is unfortunately not possible. However, if there are intolerances or other restrictions, please let us know in advance! We usually always find a good solution here.
What do you need to bring to the tasting?

You don't need any talent, previous knowledge or experience to take part in the chocolate tasting. All you need is a good mood, a place where you can enjoy your mindful sensory journey undisturbed and your box of chocolates.
Do you have any further questions?

Feel free to contact us here .
Ciao cocoa!
We look forward to talking to you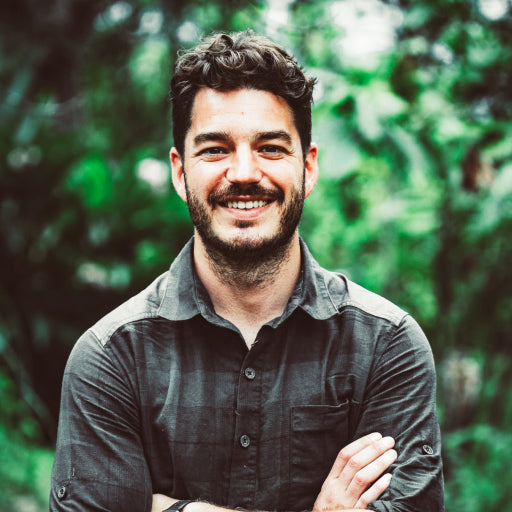 Moritz little Bornhorst
Chocolate Eating Officer
Phone: +49 (0)30 4036376 50
Email: hello[at]theyo.de