private events & hen party
As a birthday or family celebration, JGA or friends' event - a stylish group event for you, your friends and family, conveniently from anywhere!
Would you like to experience chocolate in a new way with your family or friends?
Would you like to round off a unique bachelorette party with a chocolatey highlight?
Are you looking for an event highlight with style that is perfect for a bachelorette party or family celebration?
Then you are exactly right here! Whether self-guided, virtual or in person, we at Theyo would like to take you on a special kind of enjoyment experience in the form of a journey into the world of fine chocolate.
Inquire now
Are you planning a JGA and are looking for an entertaining yet quiet activity for the group? Then our chocolate tasting is just right for you!
Our chocolate tasting is a special experience where you can discover the world of fine chocolate. Our experienced chocolate experts will accompany you on this journey and share their expert knowledge with you - whether in the form of a self-guide, virtually or with you on site.
At the chocolate event or bachelor party you will learn:
In addition to fascinating insights into the countries of origin of cocoa, we share exciting facts with you about the world of fine chocolate. This is how you will find out, among other things:
How chocolate is made 💡
What differentiates fine chocolate from mass-produced chocolate 🧐
What you should pay attention to when tasting chocolate 😋
The exciting diversity of the world of fine chocolate 🤓
Which techniques can you use to taste aromas particularly well 👅
What you can combine fine chocolate with particularly well 🍷🥃
... And of course everything you always wanted to know about chocolate. Your chocolate hosts will be happy to answer any of your chocolate questions!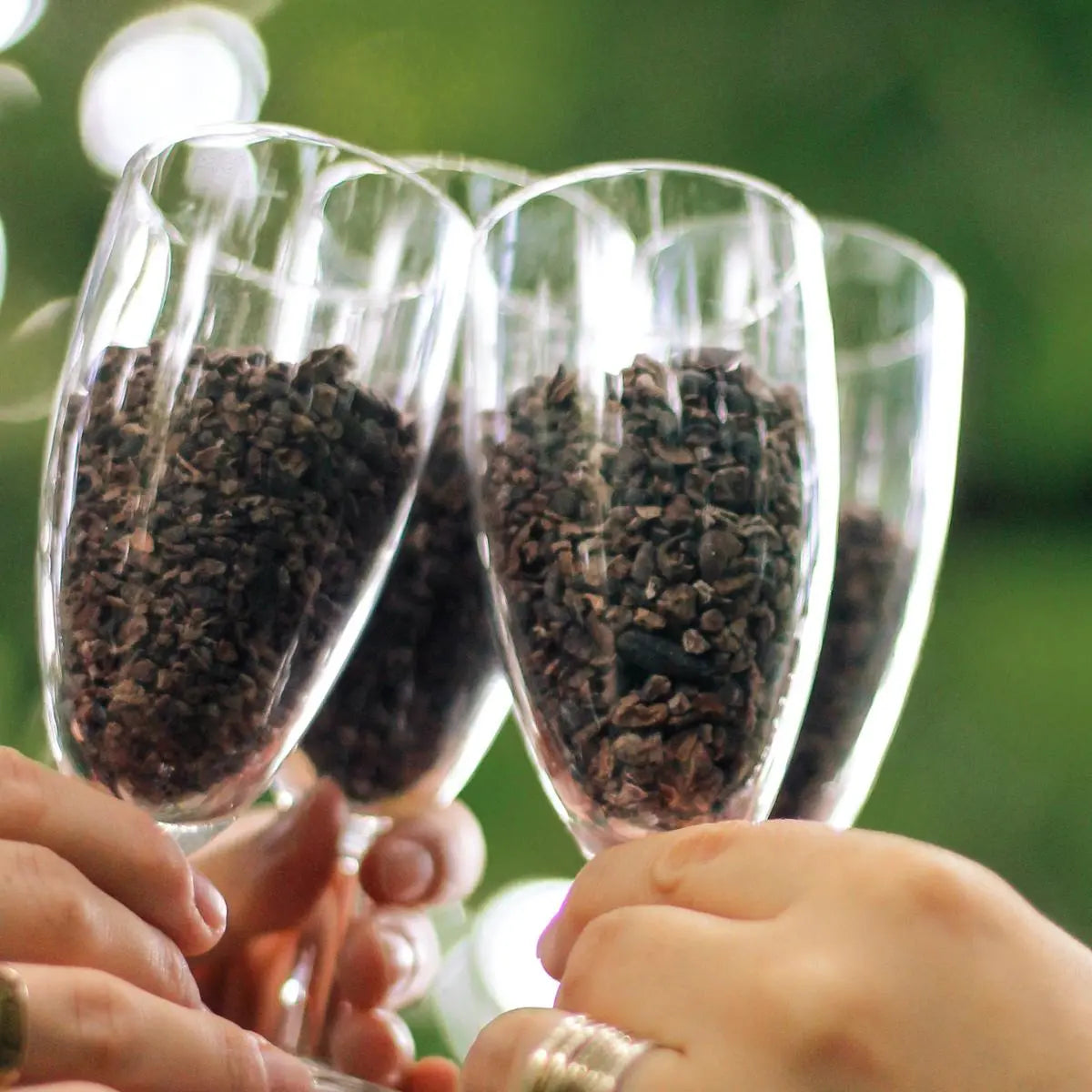 First things first
Self-guided chocolate tasting
the tasting of the finest fine chocolate in the world, as a pairing with sparkling wine, as a blind tasting, in the form of drinking chocolate and during a chocolate meditation
Self-guide materials for a tasting just between you
Optionally bookable: Our chocolate experts will guide you through - for an interactive exchange with exciting input

Number of participants
from 4 people
Length of time
You can do the self-guided chocolate tasting at any time and from anywhere - perfect for an extraordinary bachelorette party. Depending on how much time you take for the tasting and the information videos, it takes around 90 minutes.
For a joint virtual tasting or on site, the duration is 60 to 90 minutes - depending on the arrangement

Season / Availability
Chocolate always works 🏝️🍫⛄
Would you like to know more about our chocolate tasting as a private event or bachelor party? No problem – just contact us directly!
Request a tasting now
More than just a chocolate tasting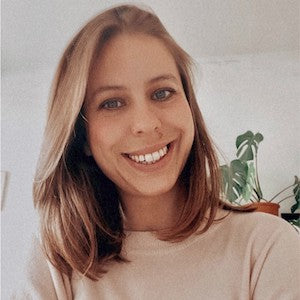 Sustainable enjoyment!
"A delicious and above all exciting tasting with regard to aspects such as sustainability and fair supply chains. Learned so many new things about my favorite candy!"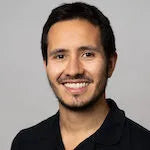 Tasty & educational!
"Delicious, educational and completely new taste experiences! Who would have thought that chocolate could just taste like grapefruit? It doesn't get any better than that!"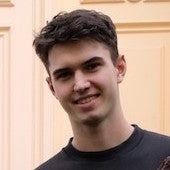 Really good!
"Chocolate tastings with Theyo are always fun and are also delicious and sustainable. Found such a fair alternative to supermarket chocolate!"
Celebrate yourself, your friendship and life
A private celebration, like a bachelorette party, isn't just about everyone getting together. You want the perfect, extraordinary, shared experience in style that you will remember for a long time. And this is exactly where we come into play: With the combination of enjoyment and an unforgettable experience, we help you create a beautiful shared memory - whether for your special bachelorette party, your birthday party or any other private event.

Via self-guide, in your area or digitally
For your bachelorette party, we also offer the option of a self-guided chocolate tasting. We will give you a box with the best chocolates in the world and a self-guide with instructions on how to carry out your unforgettable chocolate tasting. This option is perfect for an undisturbed JGA at home or on the go.
If you would like to have our chocolate experts with you, we continue to offer you tastings as accompanied event formats for your bachelor party, birthday, etc. Whether virtual or on site. We look forward to creating your culinary experience with you.
OUR sustainably delicious FORMATS
What our tastings have in common is that they all focus on chocolate! But, as is so often the case, the chocolate devil is in the details, and with fine chocolate there are an incredible number of exciting details to discover. This is exactly why we offer you different tasting formats. From the Ecuador tasting, to our tasting with a focus on 70% chocolate, to various pairing tastings. Just have a look! If necessary, we will be happy to advise you which format suits your group best and which customization options we offer. If you have any questions, contact Moritz directly via the contact form below!
Meet your chocolate hosts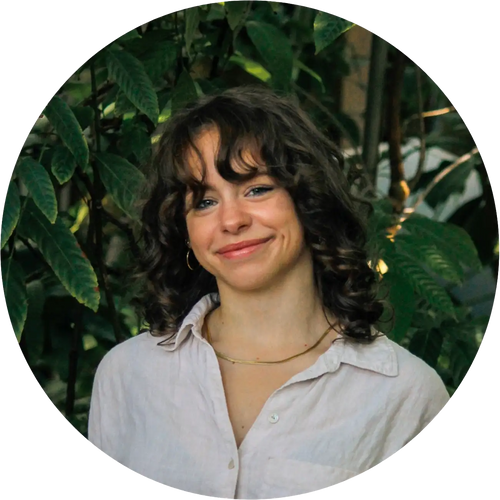 Coco
Our Head of Tasting Coco has already moderated over 300 chocolate tastings. She knows our chocolates and their flavors like no one else on the Theyo team.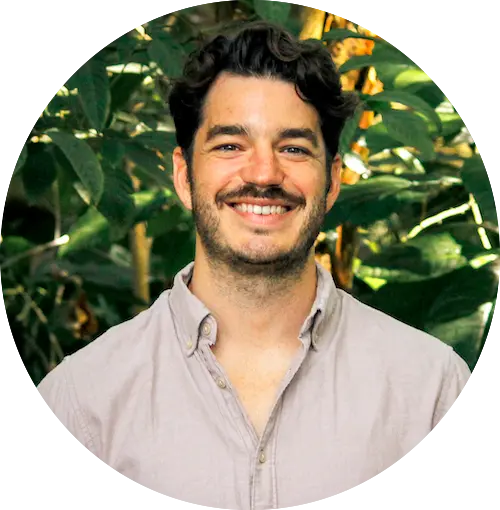 Moritz
Our co-founder Moritz has already visited different cocoa countries of origin and can take you with him with exciting insights into the origin of chocolate.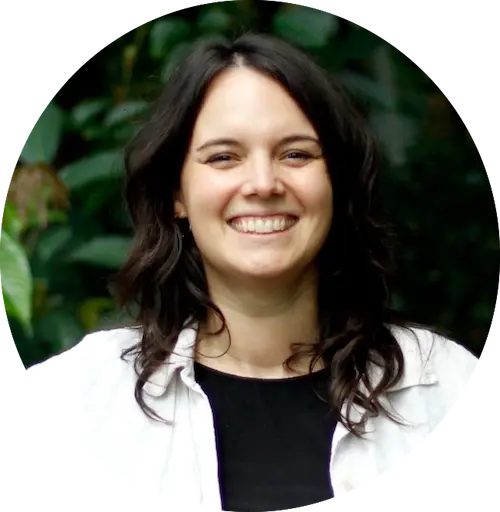 Madita
Our co-founder Madita is not only interested in fine chocolate, but above all in its origin and can give you exciting insights into fairness and sustainability in the chocolate sector.
Ciao cocoa!
We're looking forward to your messages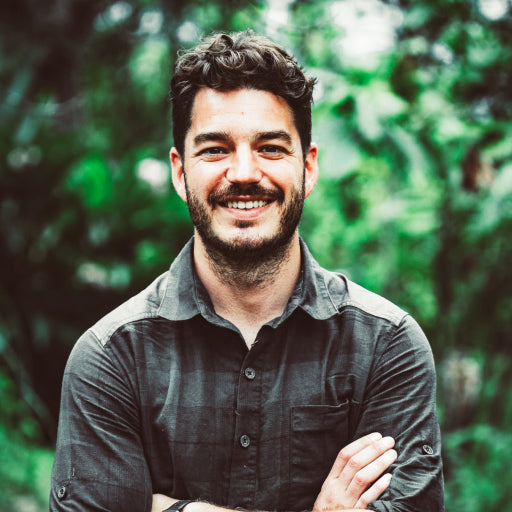 Moritz little Bornhorst
Chocolate Eating Officer
Phone: +49 (0)30 4036376 50
Email: hello[at]theyo.de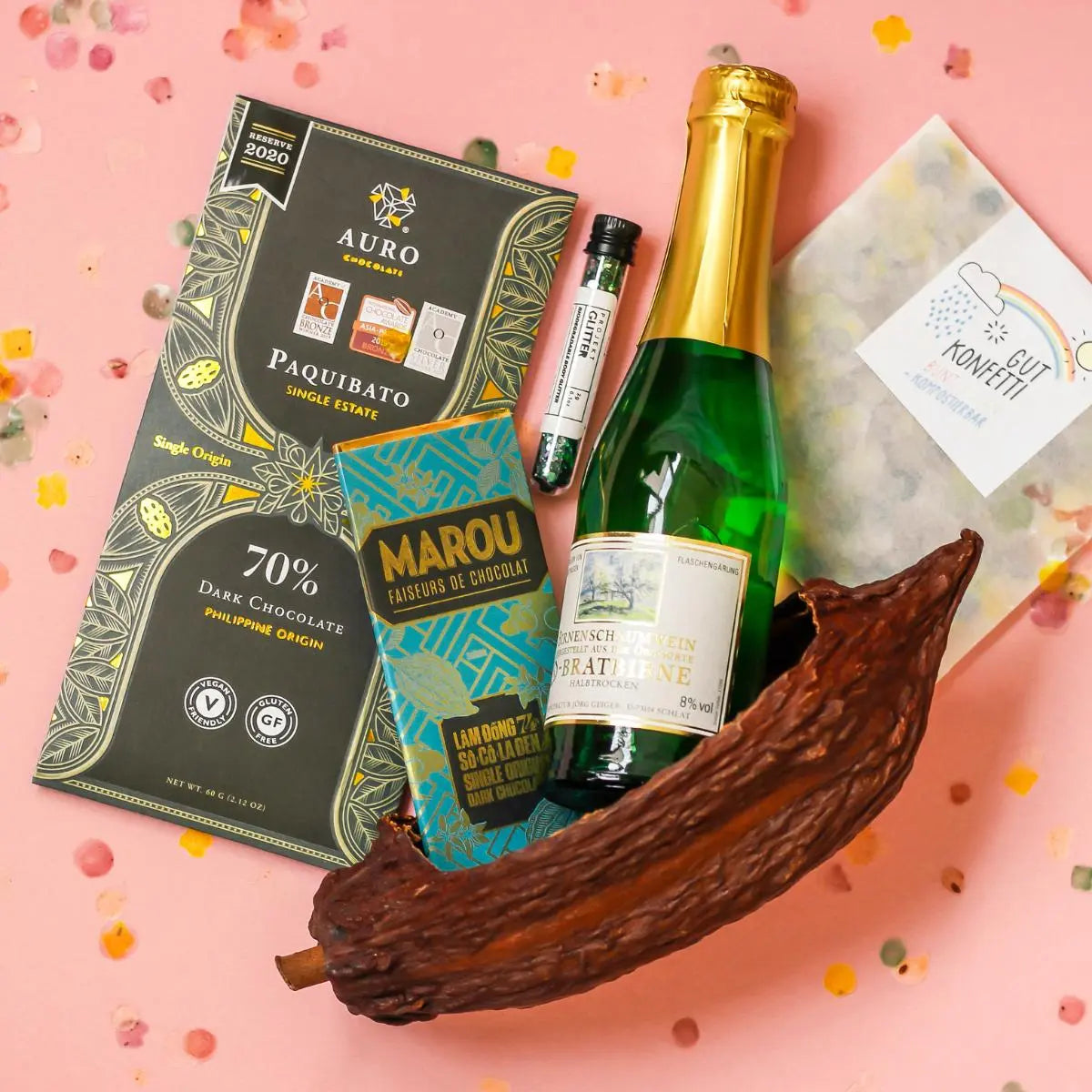 Our tastings as a gift idea
Our (digital) tasting formats are ideal as a gift idea for the bride or groom-to-be, friends or family. Book your tasting directly or contact us and we will issue you a gift voucher. The perfect start to your group event!
Book now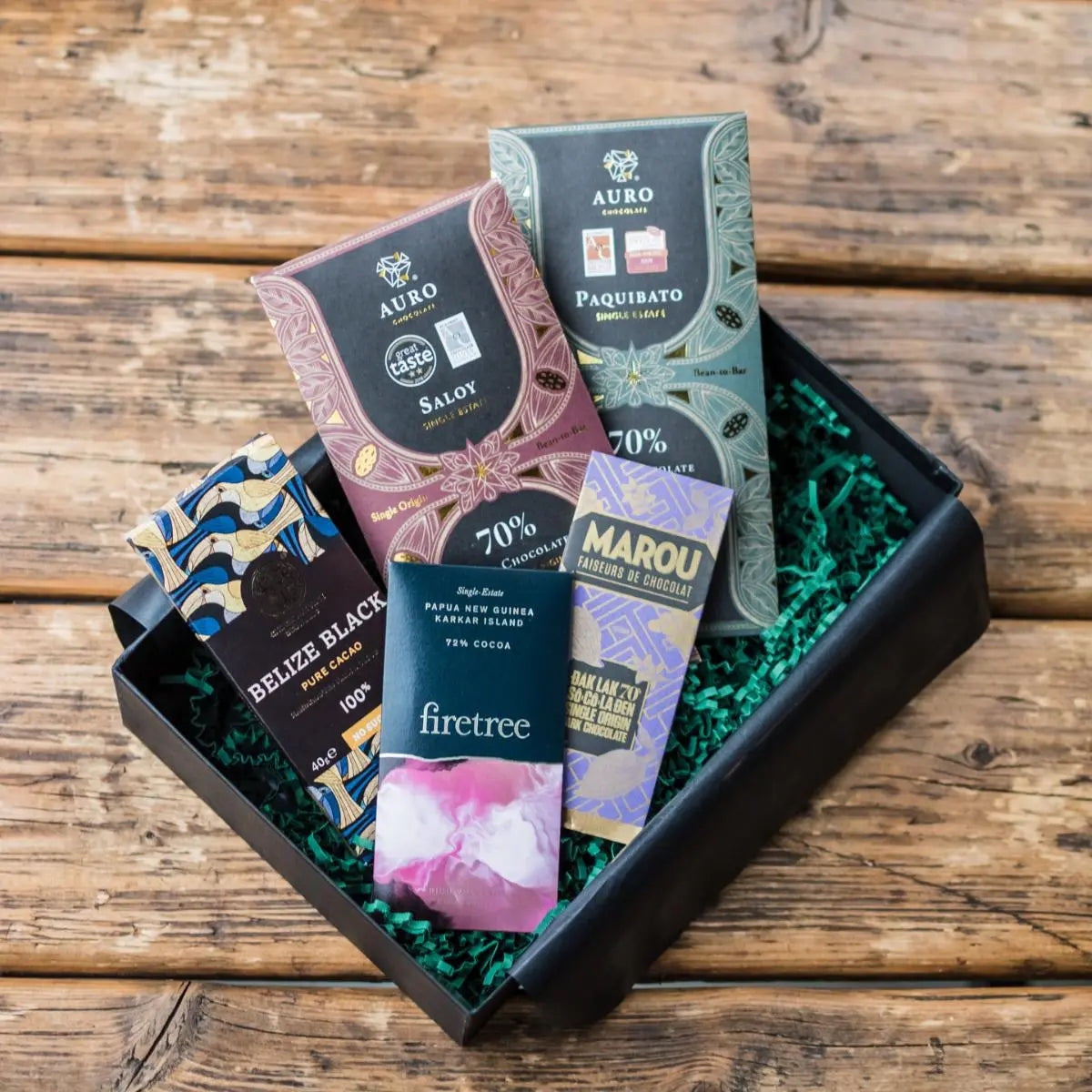 Chocolate Tasting Boxes
In addition to our various tasting formantes, you can order our curated chocolate tasting boxes - consisting of the finest fine chocolate - from us in the Theyo shop. These are also suitable as a perfect gift for your loved ones - whether for Christmas, a birthday, a wedding or as a gift for in between. Our gift boxes are suitable for every occasion and make the heart of every (prospective) chocolate fan and every chocolate lover beat faster.
To the chocolate boxes
"Chocolate is a gift of love to yourself." – Sonja Blumenthal
The best idea for your JGA
Our chocolate tasting events are equally popular as an idea for bachelor parties for men and women. Why? Because the combination of a new sensual taste experience paired with the shared experience - and of course a chocolate treat - is completely new and exciting for most people. When you float on the 7th chocolate cloud together, you can reminisce and celebrate your friendship. Of course, we are also happy to offer or suggest drinks to go with the chocolates. Our chocolate experts are at your side with advice and action and lots of tips.
Why chocolate tastings are so suitable for JGAs
Everything should be right at the bachelorette party : good mood, relaxation, action, shared experiences, party and of course a really good time together . And this is exactly where we come in, because we can cover some of that with our tasting events. With us you go on an exciting taste excursion and probably taste chocolate like you've never tasted it before! A real thrill for your taste buds and a great shared, connecting experience . If desired, the chocolates can be supplemented with various pairings or the chocolate tasting can be transformed into a mindfulness event. Either way, you dive into the world of the most exciting aromas and treat your friends to a wonderful, stress-free break from everyday stress and the (approaching) wedding preparations. A JGA idea that you will surely remember as a highlight for a long time to come.
"Biochemically, love is just like eating large amounts of chocolate." -John Milton
Theyo Tasting for your bachelorette party
Come with us on a first-class indulgence break . Forget all the stress associated with the preparations for the wedding and let yourself be completely indulged in the sensual experience of a fine chocolate tasting. You don't need any previous knowledge for this, just curiosity about an exciting taste experience and openness to new impressions. Our experienced chocolate tasters will take you by the hand and show you how you can taste chocolate together, what you should pay attention to and what tricks there are to taste even more flavors (in the future).
Are you ready for your taste excursion?
Contact us with your ideas and wishes! We have already carried out various chocolate tastings of all sizes and types and would be happy to advise you on your project without obligation.
Request JGA